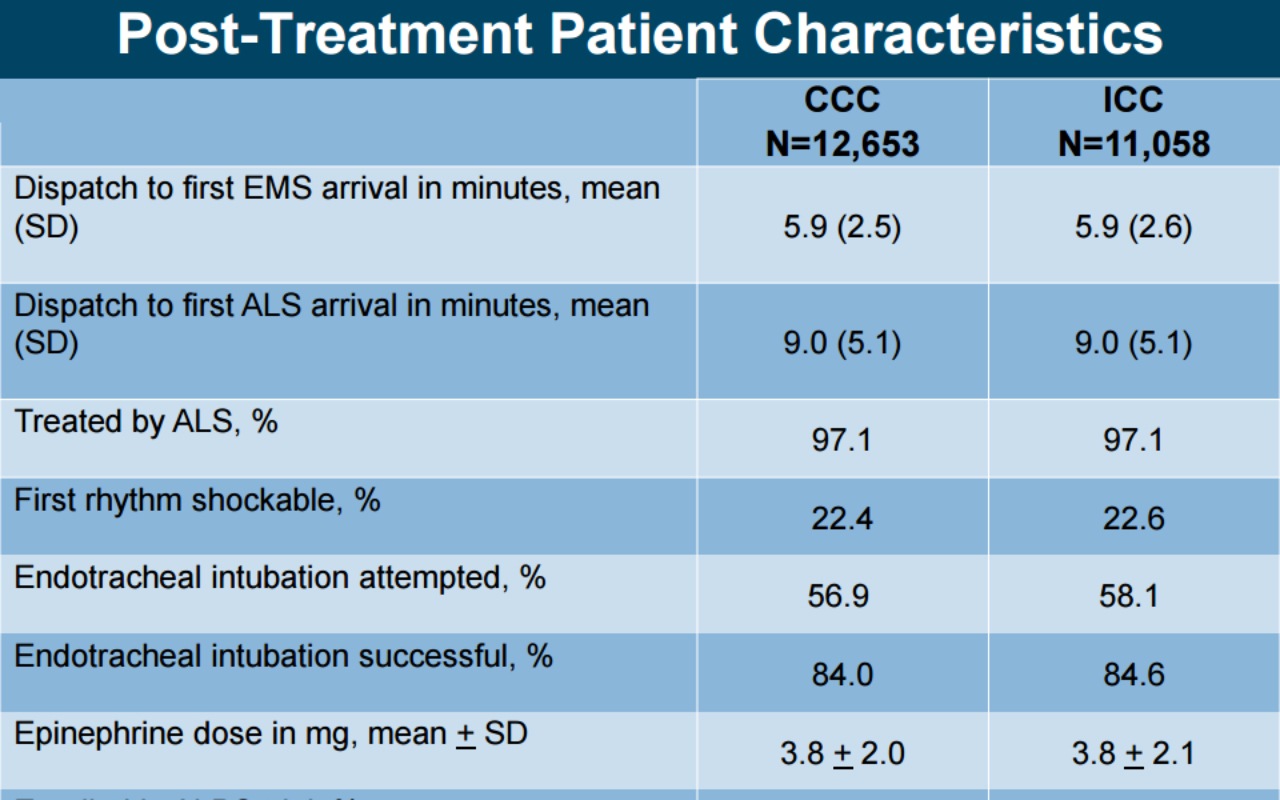 The Resuscitation Outcomes Consortium Investigation published on  the New England Journal of Medicine a big Trial, presented also on monday during the American Heart Association Scientific Session in Orlando, Florida, by  Graham Nichol, (University of Washington – Harborview Center for Prehospital Emergency Care, Seattle, WA)
The "Large Randomised Trial of Continuous VS Interrupted Compressions in Out-of-Hospital Cardiac Arrest" has involved 23.698 patients. 12,647 were randomly assigned to the CCC group and 11,051 to the ICC group. Vital status was available on 23.485 (99.1% of the enrolled patients). In this big cluster CCC as compared with ICC did not signifcantly improve overall survival or neurologic status.
We publish the PDF presentation and the slides of the Large Randomized Trial of Continuous versus Interrupted Chest Compressions in Out-of-hospital Cardiac Arrest.