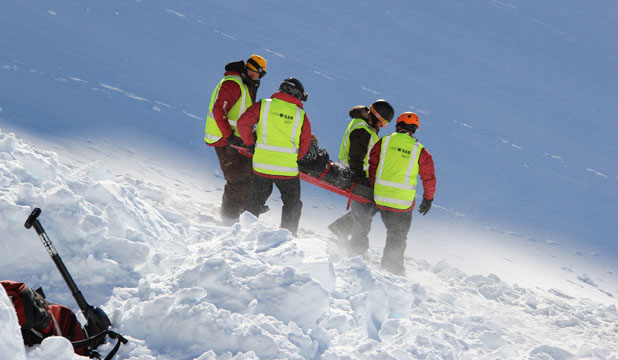 29062012 NEWS Photo:SUPPLIED
LandSAR, Police, heliski operators and skifield personnel will take part in a large-scale avalanche rescue exercise in Canterbury tomorrow.
Sergeant Ryan O'Rourke, Police SAR Coordinator, says the exercise, to be held near Mt Hutt, will simulate a number of victims being full or partially buried in a back country avalanche.
"The exercise is to test our plans for a coordinated response to an avalanche incident," says Sergeant O'Rourke.
"Avalanches can strike almost anywhere and at any time during the winter, and in any avalanche rescue time is critical.
"A detailed response plan and good coordination between agencies could mean the difference between life and death for anyone caught up in an avalanche."
Sergeant O'Rourke says a Winter Response Group involving a large number of organisations was formed in 2010 to provide a coordinated response to avalanche rescue in the area. A similar group exists in the Mackenzie Basin.