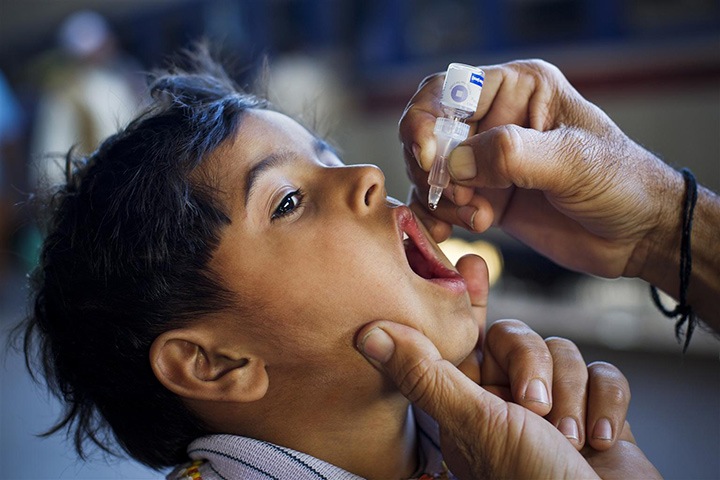 Every 45 minutes, a child is poisoned by opioids
The U.S. opioid epidemic is even poisoning young children
The journal Pediatrics published a new study conducted by the Center for Injury Research and Policy and the Central Ohio Poison Center at Nationwide Children's Hospital.
From January 2000 through December 2015 researchers found more than nearly 190,000 calls to U.S. Poison Control Centers for pediatric exposure to opioids
Poison control centers across the country field 32 calls a day, that is about one call every 45 minutes, from families with a child who has been exposed to opioids.
The calls involved children all the way from the earliest years of life through the teenage years, and the causes for their exposure varied according to age. But the results can be fatal — 175 children died during the period from which the study drew its data.
The youngest children — groups into the ages 0-5 years in the study — typically ingested the medicines accidentally, often because the medicines were left out on a counter, improperly stored or because the child began digging through a parent's purse or bag.
The middle group, comprised of children ages 6-12, usually ingested medicines prescribed for them in excessive doses, again by accident.
Teenagers, though, usually ingested the medicines intentionally. Attempted suicide was the most common motivation, the rate of suspected suicides involving prescription opioids increased by more than 50 percent throughout the course of the 16-year study, followed by recreational use.
For that reason, Dr. Marcel Casavant, one of the study's co-authors and chief of the toxicology department at Nationwide Children's Hospital in Columbus, Ohio; now tells patients to not only keep their medicines out of sight and out of reach, but contained in a locked cabinet.
In addition, the team calls for changes to packaging — such as selling pills in individual blister packs — that slow the child's access to the drug, giving parents time to intervene, for example.
Another data point that stands out is the alarming level of exposure to buprenorphine, a "partial-agonist" opioid used to wean addicts off opiates.
Dr. Casavant also said that anyone who suspects they or someone else have been exposed to opioids should call the national Poison Help hotline.