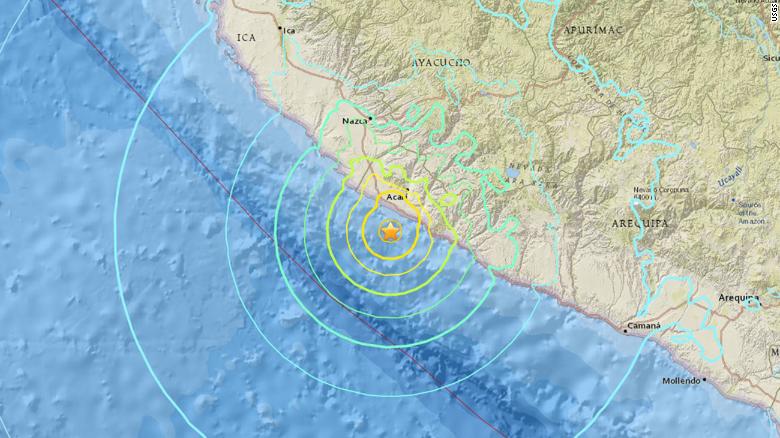 Violent earthquake in Peru tonight
Southern Peru has been shaken by a violent earthquake of 7.1 magnitude at 4 am local time. The quake killed at least 2 people and injured are dozens.
the National Civil Defense Institute reported at least 65 people have been injured in the cities of Arequipa, Ica and Ayacucho.

For now there is no tsunami treat.