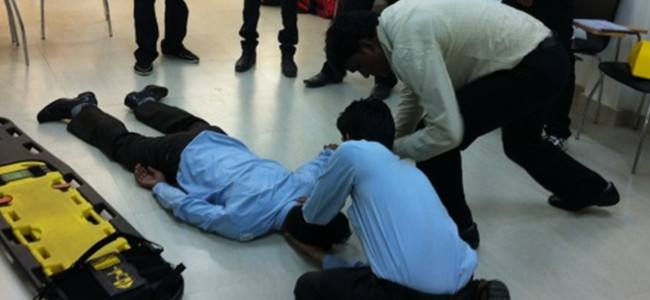 Emergency Medical Services in India has evolved precisely at the right time in 2005. Road traffic accidents and medical emergencies are common in India and road traffic crashes are predicted to result in the deaths of around 1.9 million people annually by 2020, WHO suggests 2.5 million people die in India annually because of Cardio-vascular diseases. This makes the training and development of EMS personnel more significant. Recognizing this, Spencer has developed its products more user friendly for training for its EMS customers and also has long established relationship with Indian EMS system which is now the world's largest system. The complete focus is on two periods of time in case of emergency
• "Golden Hour" this period in which emergency treatment and evacuation to a more capable medical facility can quite literally make the difference between life and death for the patients.
• "Platinum 10 Minutes" this period in which both patient and technicians are normally equally stressed to make the decision as to which symptom or injury to treat first, which drug or remedy to apply first. The decisions are need to be made under intense mental, physical and moral pressure.
THE BUILDING BLOCKS
( Mr PANI KUMAR -Head Trainer – Ems services – Gurgaon, Vivo Healthcare, India)