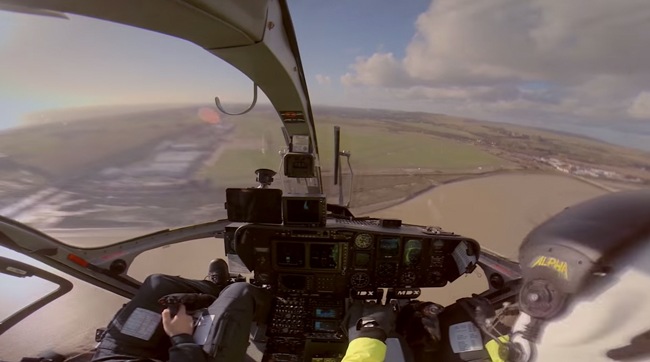 2 new aircraft for the Cornwall HEMS Air Ambulance
Two new helicopters are providing service for the Cornwall Air Ambulance in the area of the Isles of Scilly. The new aircraft are the  MD902. They were operated for the first time on Sunday and replace the EC135 helicopters, which have been in service for the past 13 years.
Chief Executive, Paula Martin, said the biggest change is the new night vision equipment, which means they can operate for 12 hours a day, all year round. The old choppers were restricted to flying for only 8 hours in the winter months, due to lack of daylight. Paula estimates that could mean an extra 50 life-saving missions a year. The new aircraft will also be able to carry more weight, in the form of additional medical equipment, personnel or fuel, to give greater endurance on missions. Island resident Tony Smith, who has called on the helicopter in his role for the ambulance service in Scilly, says that when he requested immediate back up for a cardiac emergency, the old aircraft made it from its Newquay base to an off-island in just 19 minutes. The new, faster aircraft should be "a real asset to us here on the islands," he says.

And for the first time, two air ambulances will be based in the region, with one operating missions and the other kept as backup. That should minimise any downtime caused through unexpected maintenance.
In 2013, around 10% of the 800 rescue missions by the Cornwall Air Ambulance came to Scilly. The new aircraft will be launched officially at a ceremony in January.