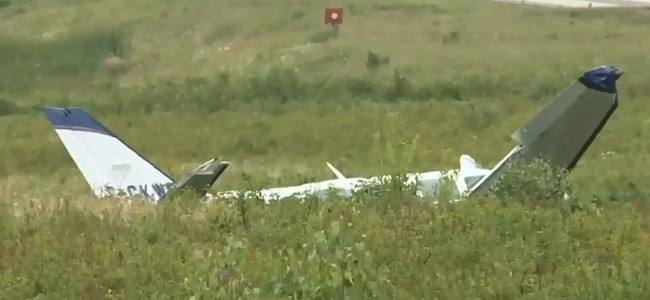 A Veteran Paramedic and a pilot are dead in an Air ambulance crash
(CTVNEws) – The paramedic has been identified as William Mallock, who was on duty at the time of the crash. Mallock had nearly 20 years of experience as a paramedic.
The plane crashed at about 5 a.m. Saturday morning, Ambulance New Brunswick said Saturday in a news release. The plane hit the ground in a grassy area, metres from the landing strip at the Grand Manan airport.

The pilot who died has been identified as Atlantic Charters company president Klaus Sonnenberg. In his profile on LinkedIn, Sonnenberg listed himself as the owner of Atlantic Charters since 1982.
The names of the other plane passenger and pilot have not yet been released.
Mallock, Sonnenberg, the nurse, and the other pilot were returning to Grand Manan after a trip to Saint John Regional Hospital following a patient drop off.
Grand Manan has a population of about 2,000 people. Community members told CTV Atlantic that the whole island is in mourning after the fatal crash.
In a statement released on Saturday evening, Ambulance New Brunswick offered their thoughts and prayers to the families, friends and colleagues of "those whose lives were lost."
"William, or Billy as he was known by his friends, and the pilot lost their lives serving the public and helping patients," Paul Ward, interim president at Ambulance New Brunswick, said in the statement. "We also want to express our sympathies and the hope for a speedy and complete recovery to the two others that suffered injuries in the accident."
Atlantic Charters released a statement Sunday morning, also extending thoughts and prayers to the injured and sympathy to Mallock's family. The company also asked for space.
"We are asking for your respect to give our community, company, and family time to heal," the statement said.
The plane has been identified as a Piper Navajo (PA31). According to the Atlantic Charters website, the model can travel a maximum of 340 kilometres per hour and its standard tasks include medevac flights.
It is still too early to determine the cause of the crash, Ambulance New Brunswick said. RCMP blocked the site off from media Saturday and sent a chopper to review the scene.
The Transportation Safety Board of Canada (TSB) said it was sending a team of investigators to the scene.
Read more: http://www.ctvnews.ca/canada/veteran-paramedic-pilot-killed-in-n-b-air-ambulance-crash-1.1962513#ixzz3Aj5g7Hmu