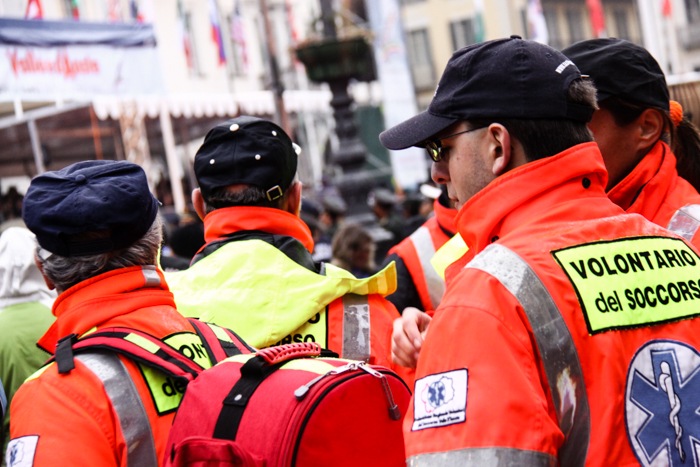 Aging EMTs, less volunteers is a growing problem for rural EMS
EFFINGHAM, Ill. — Sandy Bugenhagen and Duckie Johnson have been Emergency Medical Technicians in Shelby County for more than three decades. They've seen far fewer new recruits in recent years, and say that could put people at risk as veterans begin to retire.
Of the 12 volunteer EMTs in the Stewardson Fire and Ambulance Protection District, five are older than 60, like Johnson and Bugenhagen, a great-grandmother. The pair bristle at the mention of retirement, but acknowledge their need for more help.
"You have older EMTs who would like to have some younger blood in here," said Bugenhagen. "I am starting to lose some arm strength. It is harder for me to lift the cots."
"We could definitely use more volunteers," added Johnson. "During the weekdays, everyone goes out of town to work, and there are only a handful of us left."
Bugenhagen and Johnson are on the front line of a crucial service in a rural community that has no professional fire or ambulance service. EMTs are joined on that line by volunteer "first responders" who perform basic first aid and cover on-call hours until an EMT can arrive. Lack of volunteers for both jobs is becoming a problem in rural areas across the state, experts warn.
"We are getting to the point where we are living dangerously," said Greg Scott, who serves on a state advisory board for emergency services.
Scott has seen a 19 percent reduction in EMT licenses — required for both volunteers and professionals — throughout the state since 2012.
"We are on the verge of a critical problem in this state with getting qualified and timely ambulance services where they need to be," he said, noting a troubling trend in rural areas: During an emergency, family members must put their loved one in a car and speed to a hospital.
"So many people are just making an assumption that when someone (dials 911), someone will be there in a few minutes," said Scott. "That isn't always the case in rural Illinois."
Lack of volunteers
Stewardson covers a small sliver of Effingham County. But for the most part, Effingham County has a system in which volunteer local first-responders get to the scene of an accident as quickly as possible, and then paid EMTs are dispatched out of the City of Effingham.
Stewardson is the only outlying village throughout the area that provides volunteer EMT service. Dieterich and Beecher City used to have volunteer ambulance services, but they didn't succeed due to issues with reimbursement from the state and lack of calls in rural areas.

Even if Stewardson is struggling to recruit new volunteers, residents seem to appreciate how important their local district is. The village sits in the middle of Effingham, Mattoon and Shelbyville. Bugenhagen said it would take an hour for an ambulance dispatched from one of those communities to pick up a patient and get to a hospital.
"We can get someone to the hospital in less than half that time," said Bugenhagen. "I think people in the area are afraid to lose us. Residents know they would have to wait longer if we weren't here."
The lack of volunteers is frustrating, though.
"I think people are just too busy," said Johnson. "Mom and dad both work, and by the time they pick the kids up from the sitter and get home, they are both tired."
Bugenhagen said you make time in a busy schedule to do this kind of work.
"For us grandmothers — I'm actually a great-grandmother — it is getting hard to do those 2 a.m. calls," she said. "I'm not sure how much longer I can do this.
"I keep doing it because I love the community."
Scott, the state advisory board member, said many factors have contributed to the growing problem.
"I think the younger generation is more technology and business driven," he said. "At the same time, volunteerism is down across the board.
"There are problems recruiting and training volunteers," Scott added. "There are a number of regulations by the state. There is also a lack of reimbursement by the state to help keep ambulance services open."
Margaret Vaughn, executive director of the Illinois Rural Health Association, said many volunteer ambulance districts are going out of business because of regulatory requirements and loss of volunteers. She said the problem underscores a systemic failure to provide health care in rural areas, especially to lower-income residents.
"EMS is called because the preventative measures aren't there," said Vaughn. "We are working on legislation for the upcoming session to get a collaborative agreement in the law to allow dental hygienists to work in a public health setting without a dentist present for simple dental work."