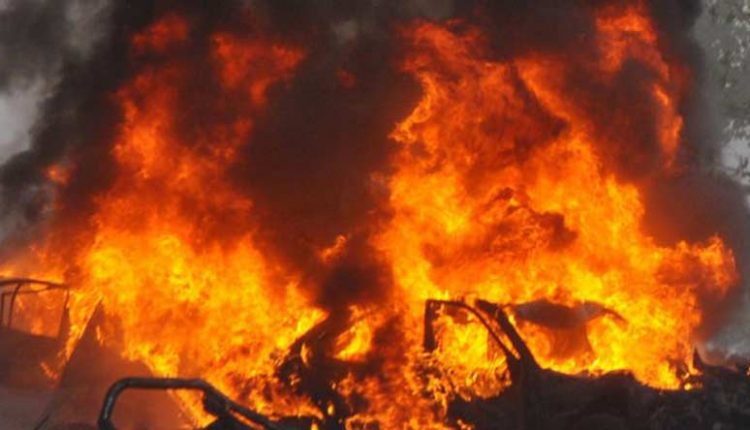 Emergency response in bomb blast - A scenario EMS providers could face
Paramedics and EMTs may happen to deal with a bomb blast, which can be a consequence of terroristic attacks or incidents. However, EMS providers must be careful and ready to face the worst!
The protagonist of today's story is a Health Coordinator in an international NGO. His overall work is to manage the Health projects of organizations in Pakistan and Internationally in emergencies situations, like a bomb blast. He also manages the state of emergency medical services (ambulances) in Islamabad/Rawalpindi which provide the services as well also work in emergencies and disasters in Pakistan.
​
Dealing with a bomb blast – The case
April 9, 2014, at approximately 08:00 am a bomb blast took place near Pir Wadhai Islamabad, which resulted in around 25 casualties and 70 injured. In light of the incident, Control Room of Muslim Hands Ambulance Service immediately dispatched four (4) fully equipped Ambulances to the scene, all the ambulances had paramedic staff on board, on arrival at the scene of the incident the paramedic staff and ambulance drivers with the help of other people already present at the site of incident managed to provide preliminary first aid to the injured and effectively started to shift the patients to PIMS Hospital Islamabad.
Dealing with a bomb blast – The analysis
A total of 22 injured were successfully delivered to the Hospital. In addition to merely the first aid and shifting of patients to Hospital, Muslim Hands Ambulances carried out another very important job i.e. 1 ambulance was dedicated to the transport of voluntary blood donors from the incident site to PIMS Hospital and back to their respective places. Muslim Hands Ambulance Service stood above all other relief services in providing such a high-quality service.
RELATED ARTICLES ON EMERGENCY LIVE: