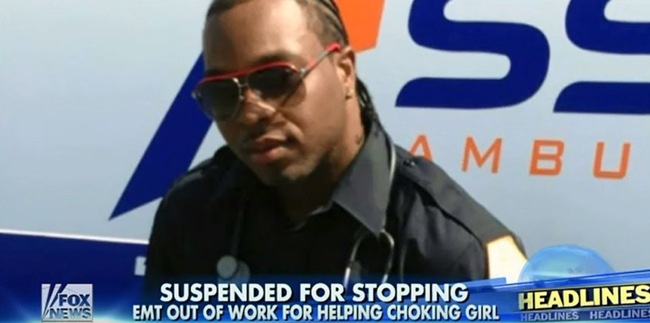 EMT Qwasie Reid refuses to return to work after suspension
An EMT who raced to help a girl choking at a Bushwick school says he refuses to return to work following a suspension.
Qwasie Reid was initially suspended after the incident, which occurred on Oct. 21. According to Reid, Assist Ambulance said that he shouldn't have left his patient in an ambulance to go help inside the school. The EMT was suspended for stopping after he and his partner were flagged down in front of a school where a 7-year-old was choking on Oct. 21. Reid is alleged to have left his partner and patient to ride in another ambulance with the child (listen this interesting podcast from EMS1).
Assist Ambulance, the EMS agency Reid works for, said he wasn't suspended for stopping to save the girl. He was suspended for not returning to his ambulance after other medics arrived to assist the girl. He also didn't complete an incident report and a patient care report.
Noelia Echavarria, the girl Reid stopped to assist, was declared brain dead Oct. 21 and died Friday.

Read Also:
New York, private ambulance EMT try to save a 7-year-old girl
Source: