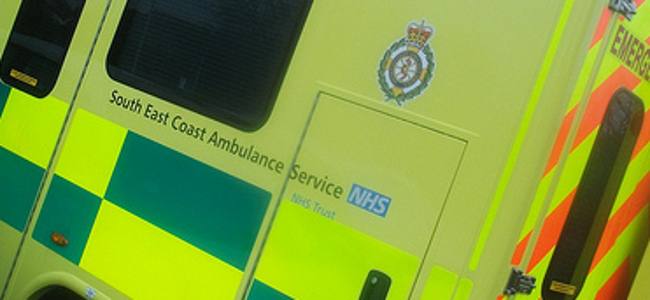 Four-hour wait in ambulance to get into A&E
(The Argus, UK) – New data from the South East Coast Ambulance Service (SECAMB) shows 3,074 people had to wait more than one hour outside A&E departments at the hospitals they serve – including in East and West Sussex and Brighton and Hove.
One patient waited for a total of four hours and 15 minutes to get into the A&E department at the Conquest Hospital in St Leonards.
The delays take up more time for ambulance crews who are forced to wait with the patients.
Geraldine Hoban, chief operating officer of Brighton and Hove Clinical Commissioning Group, which commissions healthcare services, said: "We are very concerned about the number of handover delays and are working very closely with the ambulance trust, Brighton and Sussex University Hospitals and our other partners in the local system to reduce them.

"We have already invested in building works at the local A&E and a dedicated handover nursing team to ensure the process is as smooth and safe as possible and are working on additional plans this year to ensure the improvements we have made are maintained."
In total 25,298 patients had to wait over 30 minutes.
A spokesman for SECAMB said: "We work with hospital trusts across our whole region to ensure that the time it takes to handover a patient is kept to a minimum."
The data came from a Freedom of Information request released by the Labour party.
Nancy Platts, Labour parliamentary candidate for Brighton Kemptown and Peacehaven, said: "Let's be clear, ambulance crews are not at fault here, but long waits to handover patients is keeping them from responding to other emergencies in Brighton and Hove."
SOURCE: http://www.theargus.co.uk/news/11400243.Four_hour_wait_in_ambulance_to_get_into_A_E/?ref=var_0