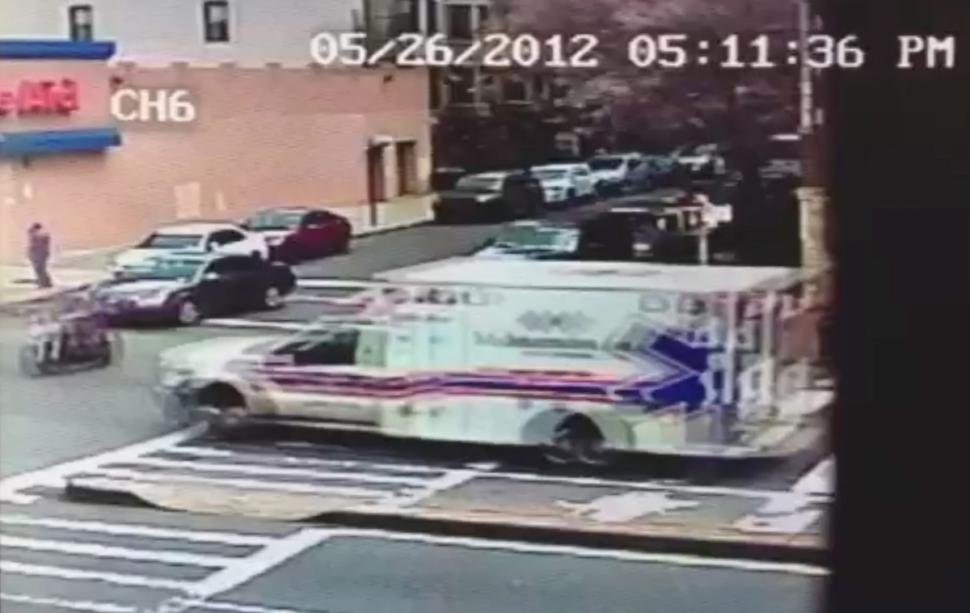 Horrifying ambulance death-crash video could not be used during a lawsuit
It's a horrifying death-crash video that lawyers for a Brooklyn hospital are desperately trying to keep a jury from seeing. The extremely disturbing video, recorded by a security camera, appears to demolish the claims by Maimonides Medical Center medics that their ambulance came to a full stop at least three times before blowing a red light and mowing down a motorcyclist, the Daily News has learned.
Jesus Santiago, 46, a married father of two children, died roughly two hours after his impact with the ambulance of multiple blunt impact injuries, according to his autopsy.

With jury selection scheduled to begin Tuesday, lawyers for the hospital and ambulance driver Danielle Bensimhon filed papers in Brooklyn Supreme Court last week seeking to preclude the video from the wrongful death trial because Santiago's lawyers did not turn it over before Bensimhon and her partner testified under oath that the ambulance repeatedly stopped before entering the intersection of Fourth Ave. and 63rd St. READ MORE