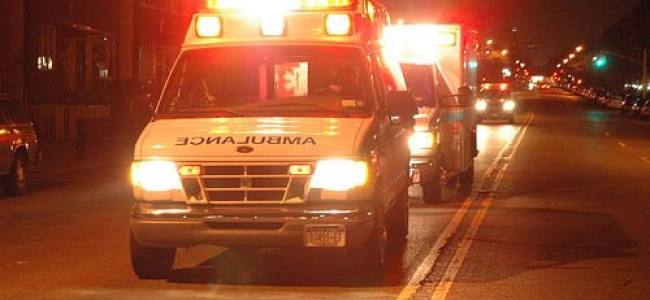 Man dies after jumping out of a riding ambulance - VIDEO
MEMPHIS, USA – 

A 37-year-old man jumped out of a moving ambulance and died

.was hit by a car on Interstate 240 near the 385 ramp after his escape from the ambulance. Allegedly, the man removed his restrains from the gurney, opened the back door, jumped from the riding ambulance, and was hit by a car.

The driver who hit the victim is 38 years old and was driving under the influence, on a suspended licence and without insurance.

However, Police have not identified the victim, yet.
Watch the video:
http://WMC Action News 5 – Memphis, Tennessee
Source: WMCactionnews5.com