 Marine Ambulance to Become Reality Soon
KOCHI: Other than the stormy seas, the fisherfolk in the state is facing a number of hiccups like boat wrecks, health-related issues, attacks from vessels, accidents and others. Many a time some of the fishermen succumb to these mishaps due to absence of proper healthcare facilities and this points to the need for marine ambulance at our seas. Though a proposal in this regard was mentioned in the state budget for 2013-14, it was held up due to various reasons.
In that budget, Finance Minister K M Mani had hinted at an allocation of Rs 3 crore for the project. Whereas, during the supplementary demands for grant discussion, the amount allocated was reduced to a mere Rs 1000. But a recent directive from the government points out that the impending demand for marine ambulances in the seas, will soon become a reality as the authorities concerned will soon invite tender for the same. "The project proposal for marine ambulances was accepted by the government during the last week. The design for the same was chalked out by the technical divisions of Cochin Shipyard Limited, Indian Navy, Kerala Ports, Indian Coast Guard and others.
As we have no established model for marine ambulance, it takes time for designing the same. It's coming with new techniques and design ," said Mini Antony, Director of Fisheries. She also added that in the first phase, the ambulance will offer its service from three zones, namely, South Zone (Thiruvananthapuram), Central Zone (Ernakulam) and North Zone (Kozhikode). Marine Department officials told Express that the marine ambulance, having 50 to 55 feet length, will be a steel bodied one and will have two engines. "The priority of the service is to give primary heathcare and treatment to the ailing parties and to shift them to the hospitals as soon as possible, " said an official.
A saviour of the seas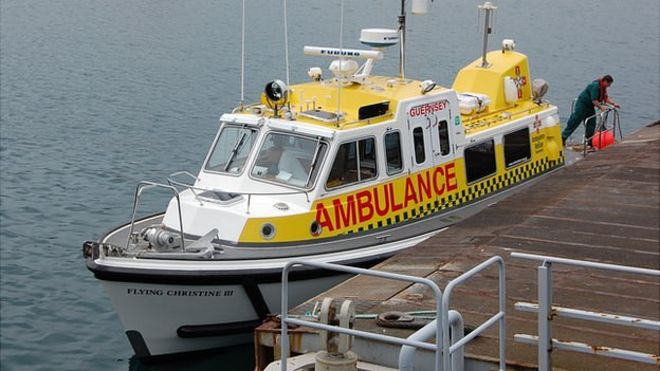 ■ Tender for the construction of marine ambulances will be invited soon.
■ Design prepared by a team of technical and designing experts from Cochin Shipyard, Indian Navy, Indian Coast Guard and Kerala Ports.

■ Steel bodied boat will have a length of 50 to 55 feet.
■ Will be fitted with two engines, GPS facilities and lifesaving equipment.
■ Three ambulances, each costing Rs 2 crore, will be operated in the first phase.
Tenders to be Floated Soon
Fisheries and Port Minister K Babu told Express that the tender proceedings for the marine ambulance will be invited soon and a meeting in this regard will be called in a time-bound manner. He also added that the project got delayed due to denial of funds from the Department of Finance owing to financial crunch.
Source:
Live Updates, News, Headlines, Videos And More | The New Indian Express