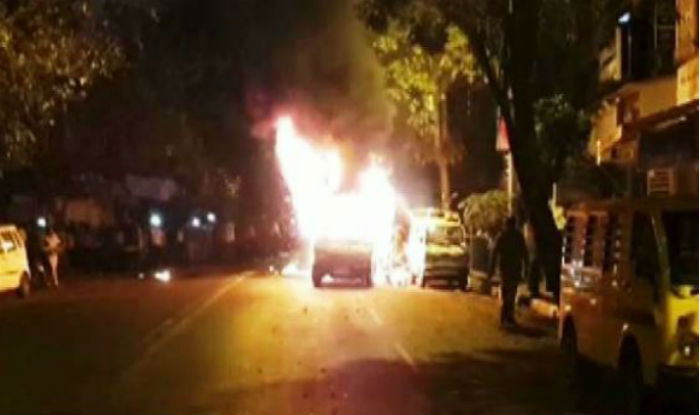 Thane, India: Newborn baby burns to death following explosion on board ambulance
Thane, India: A newborn baby is believed to have been killed in an explosion of the CNG kit installed in the rear of the ambulance that was rushing the infant from the Vedant hospital in Thane to a specialty care centre in Mumbai on Friday.
Fire brigade authorities said the ambulance was completely charred and the day-old infant could not be saved. The authorities could not confirm if the driver or any other person travelling with the infant were safe.
It is learnt that the infant was brought to the Vedant hospital from Bhiwandi on Thursday following some complications. The doctors at the private hospital, however, are believed to have advised the parents to shift the new-born to a speciality care and called for an ambulance to shift him to Mumbai.

The fire brigade officials said just as the ambulance was near the Vedant Complex area, Thane (India), an explosion, believed to have been triggered due to faulty CNG kit, led to a flare-up. The Thane fire brigade rushed to the spot to control the fire.
Source:
Day-old baby charred to death in ambulance fire in Mumbai, two injured | Cities News,The Indian Express