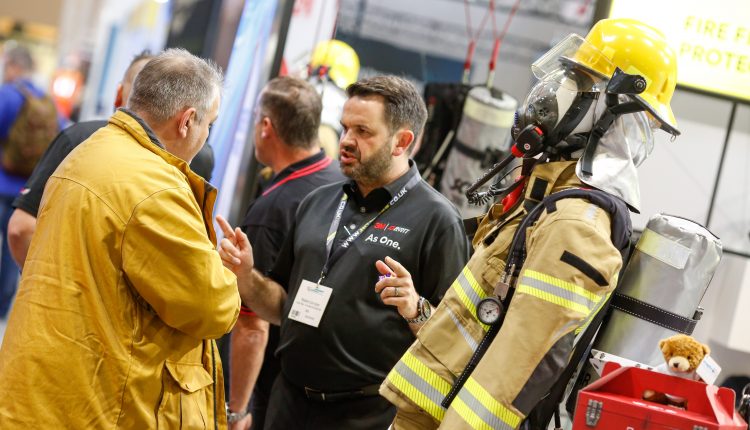 Over 8,000 visitors to The Emergency Services Show 2018
The Emergency Services Show, the UK's only multi-agency emergency services event, which recently took place at the National Exhibition Centre in Birmingham, was the largest in the show's history. It attracted a record 8,348 visitors and buyers from across the police, fire and rescue and ambulance services, the voluntary sector, government departments, transport organisations and utilities
"A significant proportion of our visitors come from across Europe and we also receive representatives from every continent globally too, a trend which we are working to grow for 2019 and beyond," said event director David Brown. "While the show remains a unique showcase of all that is best about the emergency services in the UK, there is an increasing realisation of how much emergency services can learn from looking beyond national boundaries."
Over 2,500 of the show's visitors attended the programme of 80 CPD seminars running in four theatres – Lessons Learnt, Health & Wellbeing, Technology and Collaboration (incorporating an International Collaboration Forum sponsored by the Resilience Advisors Network). The programmes featured senior speakers from the international fire and rescue community including representatives from the Federation of European Fire Associations (FEU), The Resilience Advisors Network, International Fire Chiefs and UK ISAR.
In the International Collaboration Forum case studies were presented each morning by representatives from Canada, USA, Belgium, the Netherlands and Slovakia. Jon Hall, Managing Director of Resilience Advisors Network who helped to co-ordinate the programme said: "As we approach Brexit, the United Kingdom's automatic inclusion in many international initiatives and programmes have been thrown into question. At this year's Emergency Services Show, the Resilience Advisors Network brought together key speakers from the UK, EU and USA to discuss the impact of this and, more importantly, to highlight opportunities that will still be available for UK emergency services and individuals to stay connected with international colleagues to make sure that the very best of world developments can be seen and introduced to national and local solutions."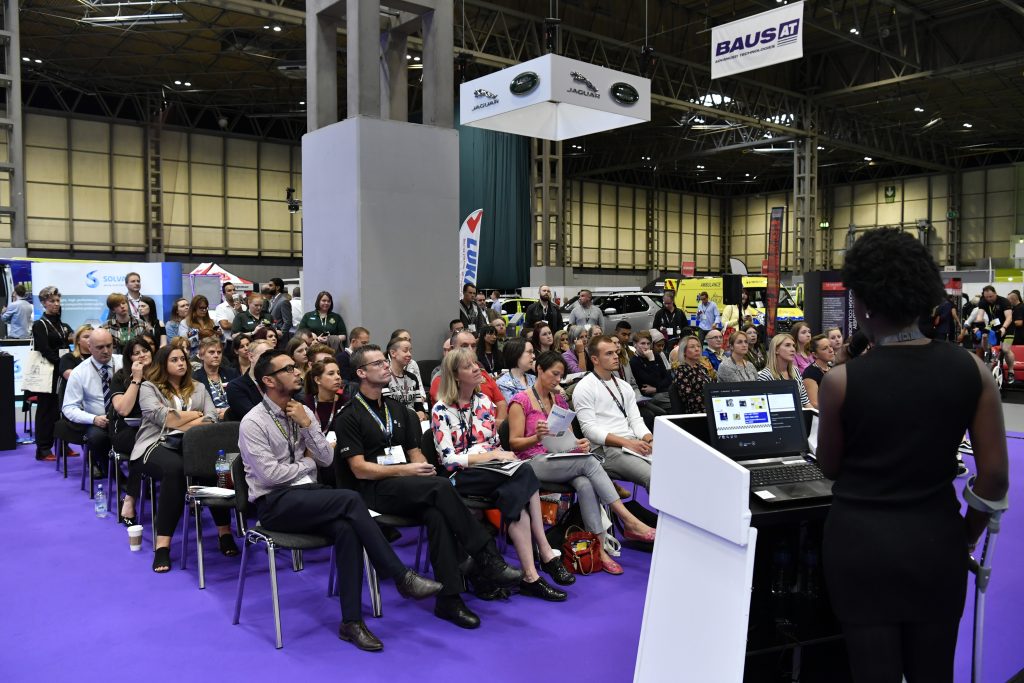 CIPHER Medical Consultancy also offered free CPD sessions, covering traumatic cardiac arrest and stab wounds and ran resuscitative thoracotomy demonstrations using "simbodies" which drew large crowds. "By focusing on education, we have given delegates something they can take away and reflect on for their continued professional development. The Emergency Services Show is about multi-agency professionals getting together, collaborating, communicating and also a good opportunity for continued professional development," said Andy Thomas, Managing Director, CIPHER Medical Consultancy.
Exhibitors remarked on the volume of traffic to their stands, and the quality of the visitors, while visitors commented on the value they got from a day at the show in terms of product knowledge, learning and networking.

"The Emergency Services Show is a fantastic place to make new contacts and meet with old friends," said Melissa Healy, Marketing Manager, at exhibitor Cartwright Conversions. "It is a unique opportunity to get in front of procurement managers from all areas of the emergency services sector. We were so impressed with the number and quality of visitors this year that we've re-booked again for 2019."
The indoor and outdoor exhibition featured over 450 exhibiting companies including leading names in vehicles and fleet, communications, technology, medical equipment and supplies, firefighting equipment, search and rescue, extrication, water rescue, first response, protective clothing and uniforms, vehicle equipment, training, community safety and station facilities. Over 90 companies and organisations were exhibiting at the Show for the first time, ensuring there was plenty new to discover for regular visitors.
"I'm here to keep up-to-date with innovation and what's going on in the industry, "said visitor John Sulek, Station Manager at Manchester Airport Fire Service. "I'm involved in a few projects around communication and command support. We are very interested in simulation for various types of incidents and I am aware there are quite a few exhibitors in those fields here. The very latest technology is available here and it is a great networking opportunity. The seminars are beneficial to attend too."
"I would recommend the show to anyone in the industry that has a passion for expanding their knowledge," said visitor PC Clegg of Greater Manchester Police. "I spoke with people from other agencies and companies who were as passionate about their job and their products as much as I am, which is extremely refreshing to see."
Among international visitors Andrew Blades, Program Manager Consequence Management, at Emergency Management Victoria said: "It was a great event and very informative. Well worth the visit, having travelled from Australia."
The Emergency Services Show returns to Hall 5 at the NEC, Birmingham on 18-19 September 2019.