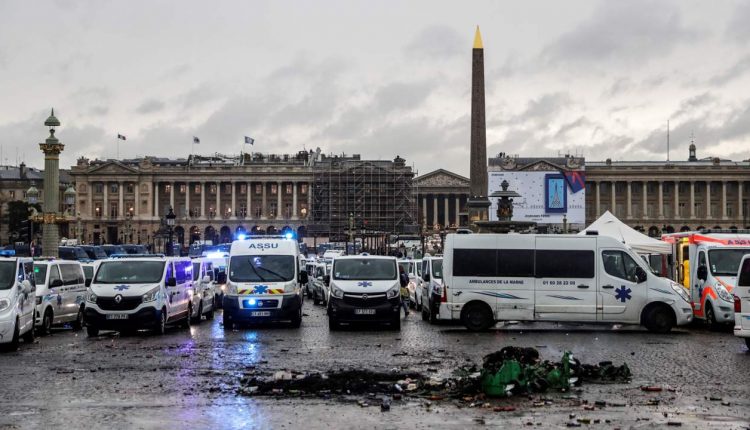 Paris: ambulances join Yellow Jackets in the protest against French government reforms
Over a hundred ambulance drivers protested against French politics in Paris yesterday, 3 December. All the emergency vehicles joined Yellow Jackets and blocked the city traffic for great part of the day.
PARIS – Paramedics blocked the Place de la Concorde near the National Assembly in downtown Paris at 5:30 am local time, blaring their sirens and holding banners condemning government-mandated industry reforms
Tires were set on fire in the street by the protesters, with the hymn "Macron resign!"  With them, also many ambulance drivers decided to stand against new reforms of French government.
The protests are also against Article 80 of the Macron government's 2017 Social Security Budget, which reforms the financing of the social security system affecting how ambulances are paid for their service. So, the reforms will see hospitals and clinics choosing which service to engage by tender, paying the costs directly.
The main worry is that smaller ambulance firms fear larger companies will fix prices and force them out. So ambulance drivers demonstrated near the French National Assembly in Paris, to protest against their working conditions and call for a withdrawal of the article 80 of the finance act on social security.

On Monday morning the protest had also been joined by many students, who protested against the school reforms of Macron's reforms, supporting Yellow Jackets.
After the third weekend of protest in Paris, Macron met with government figures on Sunday to discuss how to deal with the expanding protests, a spokesman confirming that introducing a state of emergency was on the table.