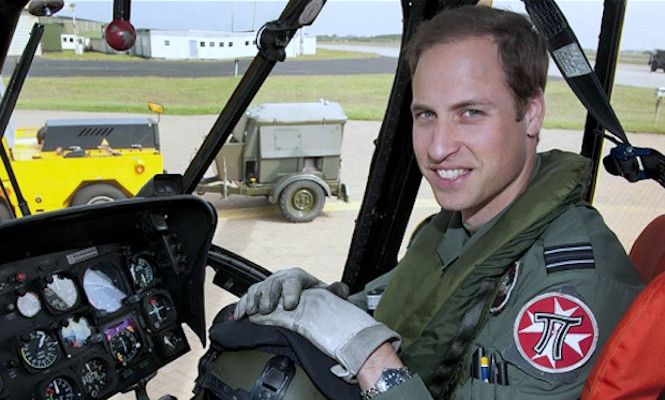 Prince William land jobs to the East Anglian Air Ambulance service
The "Mirror" say that Prince William is likely to be one of six pilots, mainly from military backgrounds, who fly the ambulance service's twin-engine EC 135 T2 helicopters in East Anglia. The Air ambulance services fly over the 4 counties of Bedfordshire, Cambridgeshire, Norfolk and Suffolk in 25 minutes.

The move would allow the Duke and Duchess of Cambridge to base themselves at Anmer Hall, on the Sandringham Estate, which lies midway between the service's bases at Norwich and Cambridge. It would also enable him to see Prince George on a regular basis. A spokesman for Kensington Palace said the Duke had made it clear he was considering this option as part of his public service duties. A spokesman for East Anglian Air Ambulance said: 'We know that he is considering his options but that is all we are aware of at this stage".