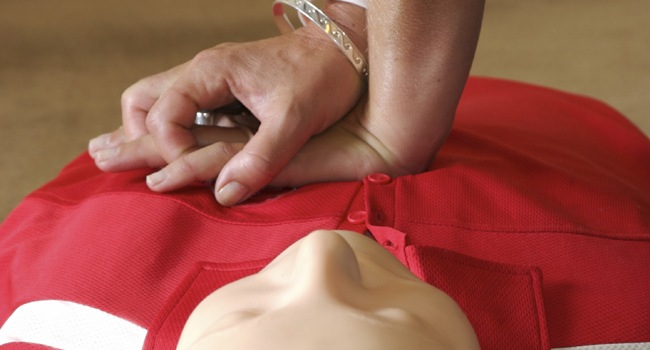 RESTART A HEART DAY in OCTOBER 2018 - Help all nations to get life saving skills
Source: British Heart Foundation
Last year 195,000 young people were trained in life saving skills across the UK
This year Restart a Heart Day will take place on Tuesday 16 October 2018.
If you suffer a out-of-hospital cardiac arrest in the UK you have less than a one in ten chance of surviving. We want to change that.

Restart a Heart Day is an annual initiative which aims to train as many people as possible in CPR in one day, so that more people know these life saving skills.
This year the Resuscitation Council (UK) along with the British Heart Foundation, British Red Cross, St John Ambulance and Yorkshire Ambulance Service will be working together to help train as many school children as possible in the UK and make sure every child knows how to save a life.
How can you get involved?
We have all the resources, kit and training available free of charge to help you train your school on Restart a Heart Day.
VISIT THE OFFICIAL WEBSITE TO APPLY