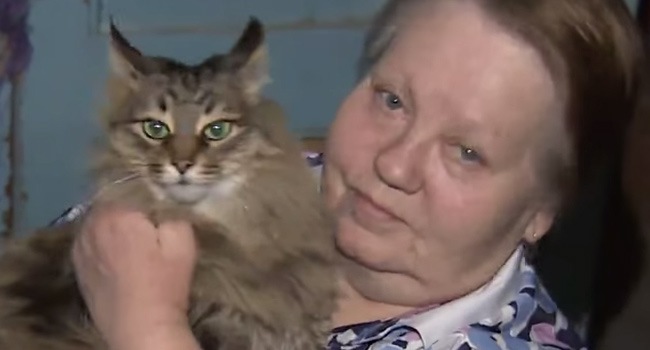 Russia: Masha the stray cat hailed for saving newborn baby abandoned in freezing hallway
A homeless cat in Russia has been praised for helping to save the life of an abandoned newborn baby by keeping him warm for several hours.
The cat, named Masha, has been living in a cardboard box in a block of flats for the last three years in the town of Obninsk in the Kaluga region of Russia.
A baby, believed to be no older than 12-weeks old, was recently found dumped in the box in the apartment block hallway on a day reported to be several degrees centigrade below freezing.
One of the residents discovered the baby on the floor along with Masha, who had "warmed the baby for several hours with her body" as well as meowing to call for help.

"The residents are certain, if the cat hadn't taken care of it, the baby wouldn't have had a chance," Russian news channel TV Zvezda reported.
The woman who discovered the baby, Nadezhda Makhovikova, who happens to be a nurse, also found a bag full of food and nappies.
When paramedics arrived to take the baby to hospital, the cat was said to have chased the ambulance down the street.
Vera Ivanina, a paramedic, told REN TV: "She was so worried about where we were taking the baby. She ran right behind us, miaowing. She was really a rational creature."
The baby was found to be perfectly healthy and police have now launched a search for his parents.