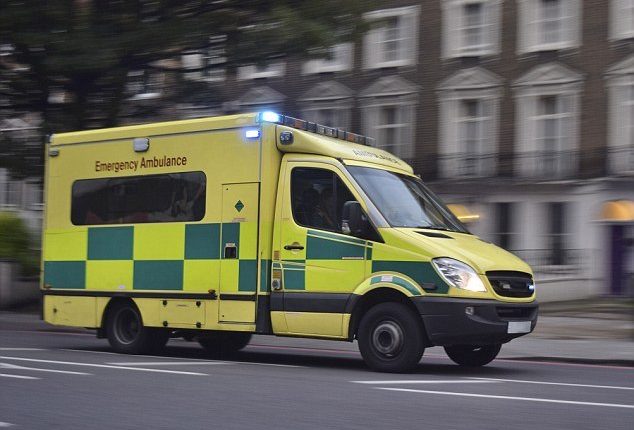 TOP 5 EMS job in Europe - September
The 5 most interesting EMS jobs of this month on Emergency Live. Our selection can help you to reach the life you want as a health practitioner.
EMS jobs: practitioners, are you looking for a new job? Every day EMS and rescue professional can find online new ideas for getting a better life, improving their jobs. But if you need some suggestions for keeping your skills in service for another kind of job, involved in the EMS or in the industrial business around the health sector, here we are!
Emergency Live will show you every week some of the most attractive position in Europe about EMS and rescue activities. Are you dreaming of operating as a paramedic Zermatt? Would you like to see every day the beautiful heritages of Rome driving an ambulance? (No, really, you don't know what it is driving an ambulance in Rome!)
Well, we show you the TOP 5 job position you can reach directly with our links!
EMS jobs in London (UK)
Position: Paramedic
We're looking for an innovative Paramedic, who thrives on a challenge to provide high quality emergency care and minor injury treatment to patients with both primary care and acute care needs in a prison setting – performing procedures such as suturing, IV access, hemorrhage control, wound care and cardiac & CVA intervention. You'll be playing an active part in the assessment, planning, implementation and evaluation of the patients care, working as part of a team of primary care nurses within HMP Wormwood Scrubs, delivering care to patients both within the healthcare centre and on the Wings/ blocks.

With the ability to think on your feet and a flexible attitude, you'll be a qualified paramedic with current HCPC registration. Capable of demonstrating initiative, you'll have proven post-registration experience in any of these following clinical areas: Accident & Emergency, Primary Care environments, Minor Injuries / Illness Units.
What do we have to offer?
You'll receive an annual salary of up to £44,000 FTE – dependent on experience.
Free uniform, free mandatory training, indemnity cover, CPD and re-validation support.
As well as a number of benefits including a company pension scheme, 25 days annual leave plus 8 public bank holidays (pro-rata) plus other benefits including cycle to work scheme and clinical development opportunities.

How will we support you?

Bespoke induction
Competency framework
Preceptorship (newly qualified practitioners)
Regular clinical supervision
Supported development into specialities such as diabetes or asthma
Regional and national career development opportunities
Our bespoke Learning Management System to address your learning needs
Support from the wider team – clinical lead forums, steering group, national leads team
More information…
This position is a full time role working 37.5 hours per week

We welcome informal visits by appointment so please do contact Wendy for more information and to arrange this.

Please note that offers of employment are subject to Care UK Terms & Conditions and receipt of satisfactory references, enhanced DBS check and prison vetting.
EMS jobs in Cuenca (Spain)
Position: EMT
Essential Medium Technical Degree Health Emergencies

Driving license B, in force (minimum 1 year old) and own vehicle.

Residence: Cuenca and surroundings.

Full time
EMS jobs in
Vitalis Médical Nîmes
 – Nîmes (France)
Position: Ambulancier
Vitalis Médical Nîmes Recruitment agency in interim, vacation and CDD and CDI, specializing in paramedical, medical and social.We recruit for ambulance company near Anduze, a certified ambulance.

Frequent acting assignments.
Possibility to evolve towards a CDI if valid candidate.

Your missions:
To carry out sanitary transport;
Accompany people to health care facilities according to the rules of hygiene, comfort and safety;
Teamwork.

Remuneration according to the convention in force in the establishment.

State diploma of obligatory ambulance, AFGSU valid.
You are serious, discreet and punctual
EMS jobs in Russia
Position: Paramedic
Requirements:

Willingness to work for the season under a fixed-term employment contract (6 months), after the termination of a fixed-term contract, it is possible to switch to a shift method (2/1 month)

Higher medical education or special secondary (medical assistant)

Work experience from 2 years in the specialty

Certificate of medical care or ambulance (both certificates are welcome)

A certificate for pre-trip and post-trip medical examinations

The presence of a certificate for alcohol and drug testing
EMS jobs in Simmerath (Germany)
Position: Paramedic
The emergency medical services are provided in permanent employment with an individual to be agreed upon hours. They can be done during the week as 24-hour shifts or as day and night shifts (8 or 16 hours), at weekends only as 24-hour shifts. The RTW are stationed at three rescue stations (Simmerath, Monschau and Roetgen). In the vicinity are several cardiac catheterization labs, as well as two-stroke units and a house of maximum care including burn injury centre.