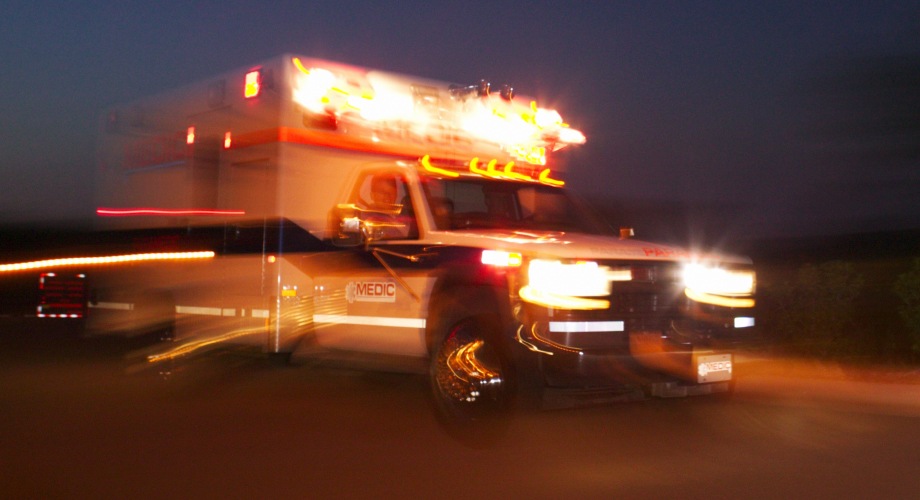 TOP 5 EMS Job opportunities worldwide - France, Texas, North Carolina, Spain and Italy
The 5 most interesting job position of this week on Emergency Live. Our weekly selection can help you to reach the life you want as a health practitioner.
EMS professionals, are you looking for a new job?
Every day EMS and rescue professional can find online new ideas for getting a better life, improving their jobs. But if you need some suggestions for keeping your skills in service for another kind of job, involved in the EMS or in the industrial business around the health sector, here we are!
Emergency Live will show you every week some of the most attractive position in Europe about EMS and rescue activities. Are you dreaming of operating as a paramedic Zermatt? Would you like to see every day the beautiful heritages of Rome driving an ambulance? (No, really, you don't know what it is driving an ambulance in Rome!)
Well, we show you the TOP 5 job position you can reach directly with our links!
LOCATION: FRANCE – NIMES
AUXILIARY MEDICAL FIRST RESPONDER
Attend the paramedic when handling, stretchering and patient care.
Use preventive handling techniques and safety rules for the installation and mobilization of people
Provide routine maintenance of the vehicle (cleanliness)
Ensuring the safety of the sanitary transport (sick / vehicle / driving)
Hygiene / Prevent the transmission of infection
Respect the rules and values of the profession
The profile:
Compulsory Auxiliary Assistant State Graduate.
Having a taxi card would be a plus.
Holder: – license B for at least 3 years
– the current level 2 AFGSU and a prefectural certificate of (aptitude to conduct an ambulance.
We are looking for motivated people with a sense of responsibility, a good presentation is de rigueur for the respect of the patient and the image of the company.
LOCATION: TEXAS (US) – LUFTKIN
EMT – BASIC
Provide appropriate, efficient and timely pre-hospital basic life support care and transportation of the sick and injured in accordance with local, state, national and Acadian Ambulance standards of practice.
DUTIES AND RESPONSIBILITIES: Except as specifically noted, the following functions are considered essential to this position.
Conducts a careful examination of the patient for signs and symptoms of illness/injury and assists other medical personnel as necessary.
Administers prompt and efficient basic life support care within the limits of licensure or certification and in accordance with approved protocols prior to and during transport.
Provides careful handling of the patient to and from the ambulance.
Provides safe and efficient transport of the patient in the ambulance to the medical facility.
Provides a safe and efficient transfer of patient and patient care information to the receiving personnel at the destination.
Documents all aspects of patient condition and treatment on EMS run reports. Obtains and records non-medical patient information as required. Completes other patient documentation and forms as required.
Conducts regular unit inventory and equipment testing to ensure all equipment for which the EMT-Basic is responsible is present, clean and in proper working order.
Upon completion of transport, responsible for all assigned duties which will place the ambulance and equipment back in service.
Responsible for full knowledge of the ambulance's basic life support equipment and its proper use at all times.
Documents and reports all needed repairs to the proper maintenance departments (electronic or mechanical) as well as to supervisors and other ambulance personnel as required.
In the absence of other qualified personnel, responsible for the use of basic extrication tools and procedures to gain access to the patient if necessary.
In the absence of other qualified personnel, responsible for controlling the patient's surroundings in such a way as to minimize further danger and control the actions of bystanders.
In both the emergency and non-emergency setting, operates/drives the ambulance in a safe and efficient manner, following company driving guidelines, so the safety or condition of the occupants is not compromised.
Follows all FCC regulations when communicating via electronic communications equipment.
Attends all mandatory meetings as scheduled.
Completes assigned station and station grounds duties.
Orders supplies and equipment from Central Supply to replenish station and ambulance inventories as needed.
Completes assigned ambulance duties (i.e., washing, waxing, interior and exterior cleaning, etc.) as required.
Completes all required company reports and logs and when necessary provides other ambulance and supervisory personnel with the information.
If an approved preceptor, responsible for precepting new employees as directed.
If an approved preceptor, responsible for precepting EMT-Basic students as directed.
Must meet and fulfil the qualifications, requirements, functions and responsibilities of the Emergency Medical
Technician – Basic job descriptions.
Performs other duties as assigned.
LOCATION: SPAIN – BERGARA (GIPUZKOA)

EMT
Ambulance health driver. Emergency and relief area activities that take place in the assembly, as well as collaborate in other tasks that are entrusted to them related to their job. Essential requirements: Title of Vocational Training Degree in Technician in Health Emergencies. Pass the medical review if selected, before hiring. It will be valued: knowledge of Basque, geographic area, training in the sanitary area of the Red Cross, experience in ambulances. Temporary contract for 7 months. Day mainly on weekends and on demand of the services requested. Immediate incorporation.
LOCATION: ITALY (PADUA)
PART-TIME PROFESSIONAL NURSE
Relizont S.p.A., Padua branch, researches for a major client company operating in the Healthcare sector in the Padua area a part-time professional nurse. The professional figure, inserted in the nursing home team, will take care of:
complete assistance of the patient;
administration of prescribed medicines and execution of diagnostic and curative treatments ordered by the doctor;
detection of the patient's general condition;
surveillance and administration of diets;
immediate availability.
REQUIRED SKILLS:
degree in nursing
previous experience in the job matured preferably at retirement homes
willingness to work on shifts (part-time 18 hours)
immediate availability
LOCATION: NORTH CAROLINA (US) – RALEIGH
PARAMEDIC
Paramedics are the primary provider of prompt, compassionate and clinically excellent emergency medical care to the sick and injured citizens of and visitors to Wake County. Paramedics are responsible for the operation of emergency vehicles, biomedical equipment and other equipment necessary to provide patient and situational assessment, treatment and transport in an emergency setting. Paramedics are required to effectively interact and communicate with individuals and groups of individuals from all education levels, cultural backgrounds, belief structures, and states of health. Paramedics are also responsible for performing routine cleaning and basic maintenance of equipment, facilities and vehicles. They will also participate in community outreach and public education opportunities.
A successful candidate is someone with a high level of communication and problem-solving skills that either currently holds a North Carolina Paramedic certification or is eligible to receive a North Carolina paramedic certification. This candidate is expected to understand scene management and be able to effectively operate within an Incident Command System. The successful candidate will also be able to demonstrate the ability to calmly and effectively work in high stress and emotionally charged situations.
Key Responsibilities:
Understand and practice our mission statement of Prompt, Compassionate and Clinically Excellent Care
Perform advanced life support skills utilizing liberal standing order protocols to guide patient care
Provide comfort and compassion to patients and family
Interview and assess patients to identify chief complaint(s) or issues, obtain relevant information from the patient, their family or care taker(s), bystanders/citizens, or other sources and identify alternative solutions if necessary
Lift and carry equipment, stretchers and patients to facilitate response to and transport of patients
Safely and respectfully operate an emergency vehicle
Respond to requests for service whenever and wherever needed to include all times of day and all types of weather
Complete documentation through patient care reporting systems, electronic and paper based logs, reporting software and databases
Effectively and efficiently utilize technology such as in-vehicle navigation, laptop computers, biomedical equipment, computer aided dispatch, online education portals, high-fidelity simulators, etc.
Maintain cleanliness of equipment, vehicles and facilities
Decontaminate and disinfect equipment and vehicles as needed
Regularly inventory and restock equipment and vehicles
Effectively and respectfully communicate through written, oral and visual means with all individuals and groups of individuals
Effectively work while wearing a variety of different personal protective equipment to include turnout gear, chemical protective clothing and respiratory protection
Effectively work as an individual and as a member of a team
Regularly attend and participate in training
Other responsibilities include:
Participation in community outreach and public education events
Participation in various department specific committees regarding decisions on protocols, equipment, vehicles, uniforms, etc.
Precept students from paramedic programs locally and nationwide on their clinical rotations