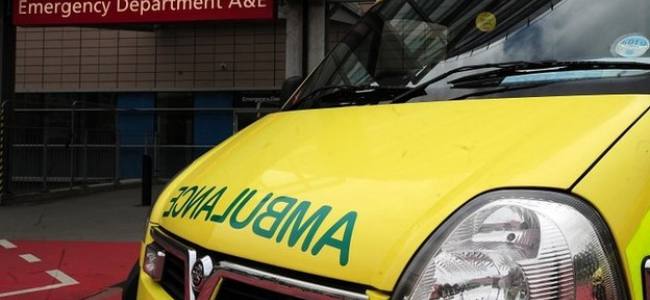 UK emergency services needs better technology, says former ambulance chief
New communications technology will play a vital role in helping the ambulance service deal with future challenges, according to an expert.
Hayden Newton, former CEO of East of England Ambulance Service, said technology will help paramedics deliver high levels of care despite budget cuts.
In an independent paper Mr Newton outlines four key technologies that he says will be vital to ambulance services in the future.
They include: video communications between hospitals and staff on the ground, known as telemedicine; mobile devices to compile and store information; body-worn cameras for paramedics; and vehicle-mounted technology.
Speaking to Cable.co.uk, Mr Newton said: "We haven't got a connected NHS at the minute in the sense of technology.
"There's so much information in the system which would benefit both patients and the emergency services generally which should be connected together, without a doubt.
"I've been a paramedic out there when you want access to information about patients and you can't get information from the relatives or the particular patient themselves.
"Mobile technology will enable that to happen."
Mr Newton also acts as an advisor on ambulance services to Airwave, which runs the current emergency services network.
'Wealth of data'

He said that voice and data communications are critical for UK ambulance services to provide quality care amidst growing pressure.
He said any emergency services 4G network should have dedicated spectrum that will allow staff to harness new technologies.
They include body-worn video technology linking patients and paramedics to specialists in regional centres; as well as telemedicine for access to GPs, data, or centralised records.
Handheld mobile devices will reduce paperwork and provide clinical guidelines, patient assessment and referral forms, Mr Newton said.
And vehicle-mounted video technology would transform incident management, with live streaming and real-time updates for emergency services workers at scenes.
"It's not a sales pitch for any company because this technology is available from a range of different companies," he said.
"What I'm hoping to do is get the ambulance sector and health to think more widely about technology being the next generation and the enabler to get services where they need to be, improving the quality, dealing with the need for constant efficiency savings, making things much easier.
"It's really about information and the thing I know about ambulance services is they're data rich but information poor.
"They have a wealth of data about callers and lots of lots of information but it's not being used in the way that something like a big multinational food giant would."