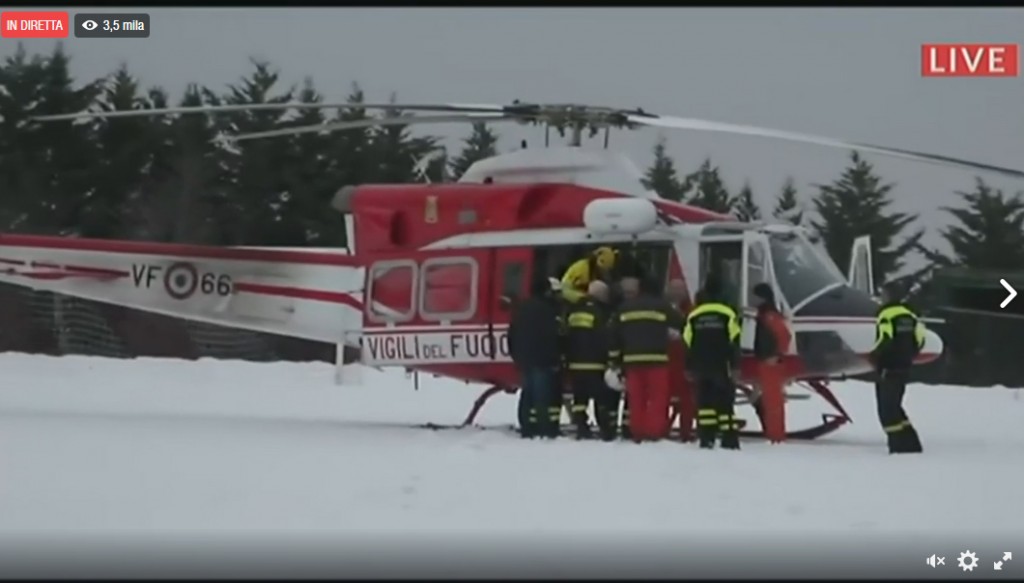 A sparkle in Central Italy - 8 people survived the avalance which destroyed an hotel
This morning rescuers were digging among snow and ruins where the Rigopiano Hotel in Farindola, Pescara, has been swamped by an avalanche caused by a quake. After a long night of digging, they finally found 6 people alive beneath the ruins, at the beginning.  Helicopters have been activated and took survived away from ruins, provinding first care.
AT 01:00 p.m. 8 PEOPLE HAVE BEEN FOUND ALIVE AND SAVED

Italian Civil Protection confirmed that 8 people have been saved. Among them there are 2 children. There could be other news.
Angelo Porcu, Fire Fighters assistant manager for emergencies, says:
"We rescued a little girl and her mother. From a first care, they seem in good conditions. We are still rescuing other people from ruins. This is a good piece of news, however we do not lose our faith!"