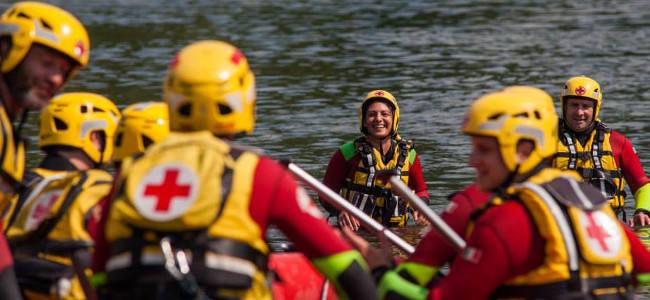 EMDM Disaster simulation live with Google Glass
The European Master in Disaster Medicine (EMDM) and CRIMEDIM start tonight a full scale disaster simulation for the XII edition of the European Master in Disaster Medicine, that will be held in Pombia (Novara). The live broadcast will be made from a static camera on the Army Field Hospital of the 1st Logistical Regiment of the Italiana Army, and from a Google Glass broadcaster rescuers, who will transmit images from the stage of the operations.
Google Glass will be used by first responders and staff to monitor all the activities of the simulation. Innovative solutions, such as the Glasses, are the forefront research interest of CRIMEDIM, which is exploring all the possible applications of such technologies to improve the outcomes of disaster and mass casualties events.

Watch the gallery about  the last simultaion made during the last session of the EMDM.

Broadcast live streaming video on Ustream
Broadcast live streaming video on Ustream