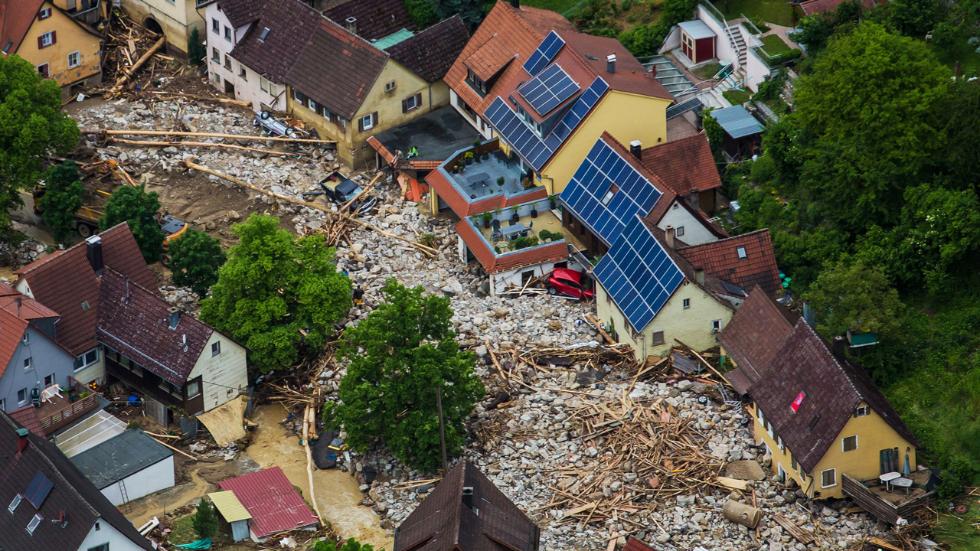 Flood Claims Rescuer and Victim in Germany
BERLIN (AP) — Rainstorms in southwestern Germany triggered flooding that left one small town littered with debris and rubble, and led to accidents late Sunday and early Monday in which four people died
In Schwaebisch Gmuend, a firefighter and a man he was trying to rescue were sucked into a flooded underpass. The men's bodies were recovered Monday, police said.
The body of a third victim was found in a flooded garage in Weissbach near the city of Heilbronn. And in Schorndorf, near Stuttgart, a train fatally struck a 13-year-old girl as she sheltered from the rain under a railway bridge Sunday evening.
In the small town of Braunsbach, two streams burst their banks, unleashing floodwaters that destroyed one house, damaged several others and left streets strewn with debris.
Much of Germany and other parts of Europe experienced heavy rainstorms over the weekend.
Copyright 2016 The Associated Press. All rights reserved. This material may not be published, broadcast, rewritten or redistributed.