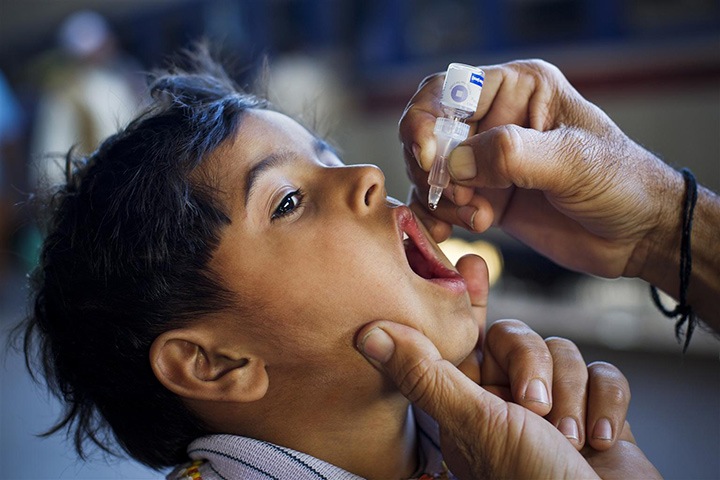 India Health Fund - The new project launched by Tata Trusts and the Global Fund
Read the original article on TheGlobalFund
MUMBAI – Tata Trusts and the Global Fund to Fight AIDS, Tuberculosis and Malaria have launched the India Health Fund, an innovative initiative to raise funds within India and invest the money to tackle key health challenges, starting with tuberculosis and malaria
Ratan Tata, Chairman of Tata Trusts said:
"The India Health Fund is an ambitious project undertaken by Tata Trusts along with the Global Fund and the Government of India. Infectious diseases such as malaria and tuberculosis, though widespread, are treatable and controllable. In order to overcome the challenges associated with this issue, we should use innovations to create models that are not geographically bound and can be replicated anywhere in the world. The India Health Fund will endeavor to combine innovation and effort for the implementation of the project at a large scale."
As an innovative financing platform, the India Health Fund will help leverage and pool private sector resources and expertise to support health programs that are supported by the Global Fund and other partners. One of the objectives of the new fund is to help support existing effective solutions against communicable diseases, and further expand the response to these diseases.
Richard R. Verma, United States Ambassador to India affirmed:
"The development challenges we face today truly require 'all hands on deck. It is more critical than ever that we combine all of our resources and work hand-in-hand to prevent, treat and care for these diseases. That is why the United States – through USAID – plans to join the India Health Fund."
The investments made through the new fund will be aligned to India's national strategies for the diseases and will be linked to government platforms and private health networks. Moreover, they will complement government's and other partners' investments in tuberculosis and malaria, with a focus on diagnosis and treatment. Other areas of focus for the fund will include strengthening public and private health systems, addressing underlying vulnerabilities that impact infection rates, as well as research, development and impact assessments of new solutions.

Christoph Benn, Director of External Relations from the Global Fund, declared:
"We commend Tata Trusts for launching and hosting the truly innovative India Health Fund. We are sure it will become a model for many countries around the world providing additional vital resources for health. We are proud to partner with Tata Trusts in the development of the India Health Fund. This great initiative will provide new opportunities for philanthropy to improve the lives of millions of people in India and beyond."
Every year, tuberculosis kills 250,000, out of an estimated 2.2 million people who fall ill with the disease. Additionally, India has one of the highest caseloads of multidrug-resistant TB, which is deadlier and harder to treat. As for malaria, up to 1,000 people – many of them children – die of the disease in the country every year. The two diseases – both preventable and treatable – put an enormous strain on India's health care systems.
The India Health Fund is expected to inspire other countries, including those implementing Global Fund programs, to adopt similar strategies to prevent and treat diseases as well as support countries to build resilient and sustainable systems for health.
###
About the Global Fund:
The Global Fund is a 21st-century partnership designed to accelerate the end of AIDS, tuberculosis and malaria as epidemics. As a partnership between governments, civil society, the private sector and people affected by the diseases, the Global Fund mobilizes and invests nearly US$4 billion a year to support programs run by local experts in more than 100 countries. By challenging barriers and embracing innovative approaches, we are working together to better serve people affected by the diseases.
About Tata Trusts:
Tata Trusts are amongst India's oldest, non-sectarian philanthropic organizations that work in several areas of community development. Tata Trusts seek to be catalysts in development through partnerships and direct implementation in the areas of Natural Resources Management, Rural Livelihoods, Urban Livelihoods & Poverty, Education, Enhancing Civil Society and Governance, Health and Arts, Crafts and Culture. Trusts engage competent persons and government bodies, international agencies and like-minded private sector organizations to nurture a self-sustaining eco-system. It has a strong legacy of building higher education institutions such as Indian Institute of Social Sciences, Tata Institute of Fundamental Research and others.