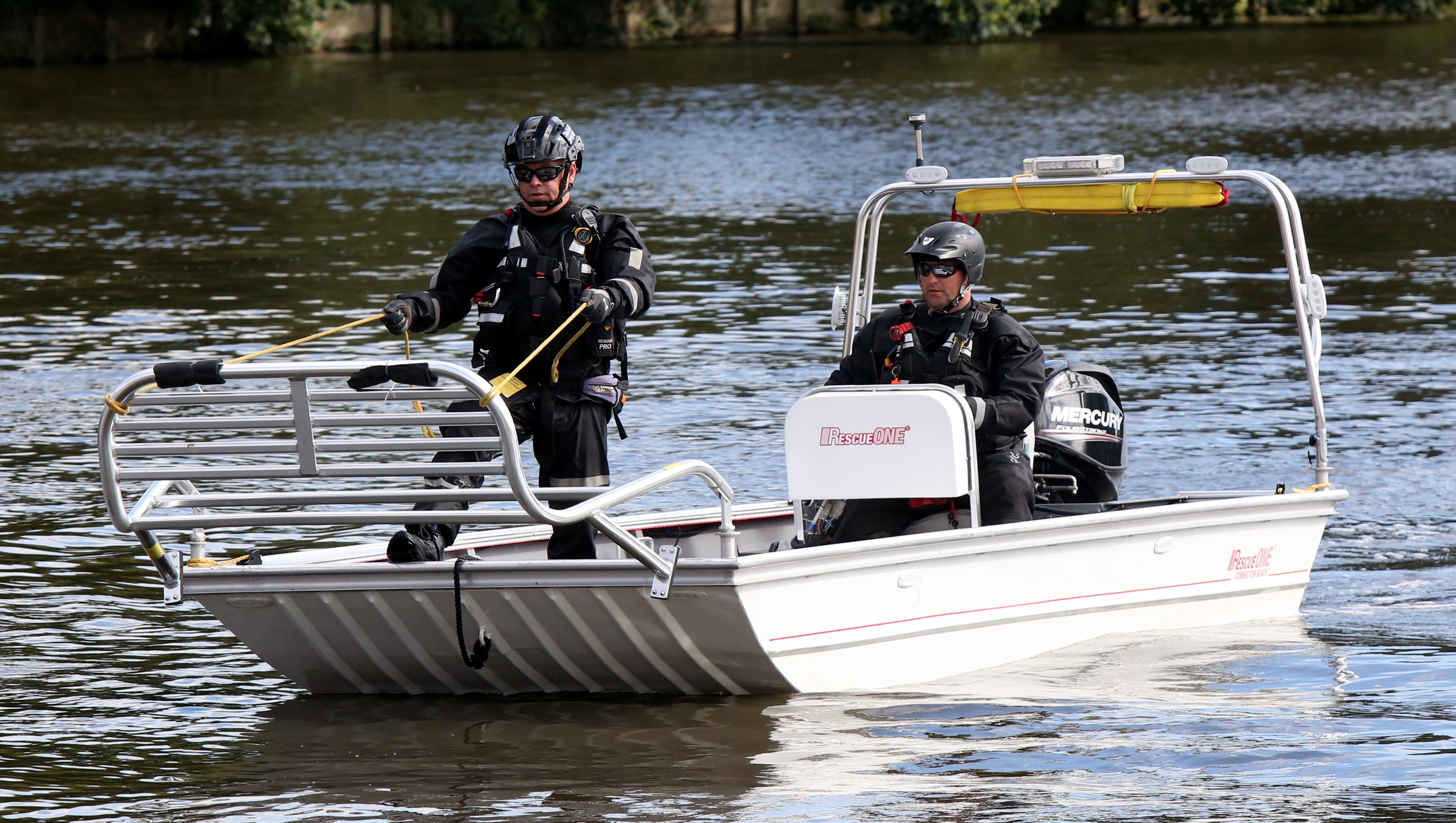 SAR Expertise and Equipment Showcased at The Emergency Services Show in Birmingham
Taking place at the NEC in Birmingham on 20th and 21st September, The Emergency Services Show offers SAR professionals of all ranks the opportunity to see and handle the latest equipment, network with other emergency responders, watch live water rescue demonstrations and attend free CPD-accredited SAR seminars.
Within a dedicated SAR zone of the free-to-attend show, visitors can network with SAR organisations and charities including the RNLI, HM Coastguard, British Cave Rescue Council, Mountain Rescue England & Wales, International Rescue Corps, Marine Volunteer Service and Civil Air Patrol.
The future of waterborne SAR and flood rescue will be dynamically showcased in live water rescue demonstrations on the Pendigo Lake outside Hall 5 on both days of the show. Taking place between 10am and 2.30pm each day, the 30-minute water rescue demonstrations will be undertaken by members of the Surf Life Saving GB (SLSGB) Flood Response Service tactical team who will be seen responding to an aircraft crash scenario (simulator courtesy of John Lennon Airport and SIT Ltd) in the middle of the lake. UAVs, provided by Aerones and Skybound Rescuer, who are currently conducting research with the SLSGB SAR Academy, will provide an exciting new element to the demonstrations. A commentator will explain what techniques are being used and footage of the demonstrations will also be broadcast around the indoor exhibition halls.
The free CPD-accredited seminar programmes will include sessions on USAR. In the Lessons Learned theatre (sponsored by UCLan PROTECT), Paul Murphy, Director of Training, Mayday Rescue and Mounir Mustafa, Head of the Syria Civil Defense will explain what lessons were learned from emergency response in Syria, giving an overview of the White Helmets, training and equipment. Dave Brown, retired Deputy Commissioner and Director of Operations, London Fire Brigade will then cover USAR developments in the UK Fire & Rescue Service over the past 15 years in terms of capabilities and equipment. In the Innovations Theatre, Tim Murrell, Group Manager, Lancashire Fire & Rescue Service will share his thoughts on how fire and rescue services can complement multi agency searches for missing persons. The RNLI and Devon and Somerset Fire & Rescue Service will be sharing details of a water safety initiative utilising Virtual Reality technology.
Meanwhile a new Health and Wellbeing seminar theatre will include advice on dealing with the emotional impact of emergency response, and living with Post Traumatic Stress Disorder.
The College of Paramedics' CPD programme includes free 30-minute CPD workshops on airway management, paediatric cardiac arrest, paediatric resuscitation, basic and advanced life support. No pre-booking is required and all those attending will be provided with CPD certificates.
Around the indoor and outdoor exhibition there will be many examples of the latest developments in thermal imaging, lighting and rugged computers. Marine engines, boats, parts and accessories will be showcased by the likes of Barrus EP and Zodiac Milpro while MFC Survival and Survitec are among the leading names exhibiting lifejackets, survival suits, buoyancy aids and emergency rescue equipment. Suppliers of simulation and aids and training mannequins include Ruth Lee, Bariquins and Simulaids and visitors interested in Body Worn Video can speak to experts on the Edesix, Axon and Pinnacle stands.
Event Director David Brown says:
"We appreciate that many of those who work for SAR organisations are volunteers and it can be difficult to get time off mid-week to attend events like this, but we can assure you that a visit to The Emergency Services Show will be worthwhile. We have attracted over 400 leading names to the exhibition and been working hard to prepare a high quality and action-packed free-to-attend programme of demonstrations and learning opportunities. We really value the vital work done by these charities and so do our visitors because every year the SAR Zone is always one of the busiest networking areas of the show."
To register for free entry visit www.emergencyuk.com
The NEC is linked to Birmingham International Station and Birmingham Airport and is directly accessible from the UK motorway network. Parking for visitors and exhibitors is free of charge.