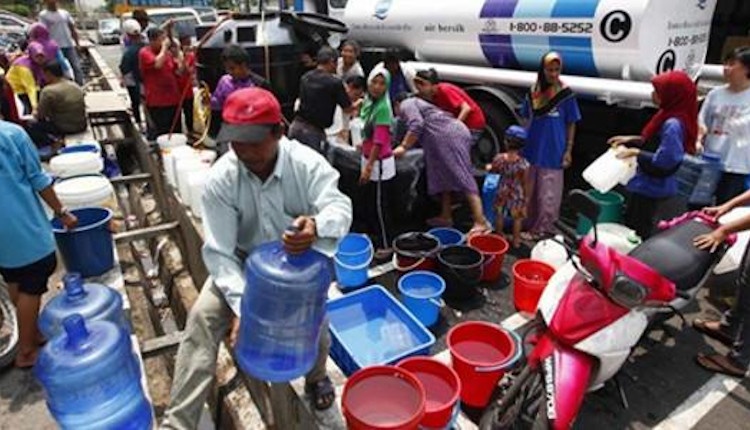 Water disruption in Klang Valley, Malaysia - Improvement works continues
In 2014 about three million consumers from more than 758,976 households in Selangor and Kuala Lumpur were experiencing water cuts for works on the supply of treated water. Today, in 2020 we still speak of water disruption in the same area, Klang Valley, Malaysia in almost 300 areas.
Within some days, more than 290 areas will face 4 days of water disruption. In 2014 Klang Valley, an area of Malaysia faced a water disruption due to the inability of the Sungai Semenyih water treatment plant operated by Konsortium Abass Sdn Bhd, and the Sungai Langat water treatment plant, operated by Puncak Niaga Sdn Bhd to meet consumer demand. However, the water disruption in Klang-Shah Alam area was due to a power supply disruption at the Sungai Selangor Phase 1 treatment plant managed by Syarikat Pengeluar Air Selangor Sdn Bhd. 
14 July 2020, four days of water disruption in Klang Valley, Malaysia
Pengurusan Air Selangor Sdn Bhd, the society that will coordinate works, declared they will start the water disruption on July 14 at 9 am. Then, they expect to end works within July 17 at 5 pm, with the plant fully recovered again.
The impact of water disruption in the Klang Valley is very difficult for residents. They will have, in all the apartments and flats, to haul water up. But they will have to use staircases because of the lack of elevators, as in 2014.
However, this time, as Pengurusan Air Selangor head of operations Abas Abdullah declared they will mobilise 91 water tanks forthe affected areas. This will give priority to medical facilities and dialysis centers. We must not forget COVID-19 emergency, indeed. 
As the mobilisation will start on July 16, Abas Abdullah advised the Air Selangor's 420,000 affected to prepare water tanks in their homes before the water disruption occurs.
Additionally, from July 16 to 17, the Pengurusan Air Selangor Sdn Bhd will make eight Local Service Centres (Pusat Khidmat Setempat) and six public water taps available for residential customers who require water before their supply resumes.
In 2014, when water disruption was carried out in the Klang Valley, the Muslim Restaurant Operators Association (Presma), declared that over 600 members of the association had lodged complaints that their businesses were badly affected by the water crisis. Then, even if they implemented the water rationing plan, problems still exist. In some restaurants, toilets have to be closed up to two days during dry taps.

The hope this time is the water crisis won't affect communities that much. We remember that COVID-19 is still among us. We are speaking of almost 300 areas which will remain without water for hygiene, for cooking and so on. However, the society that coordinates works seems to be well prepared for any difficulty that could occur.
READ ALSO
SOURCE