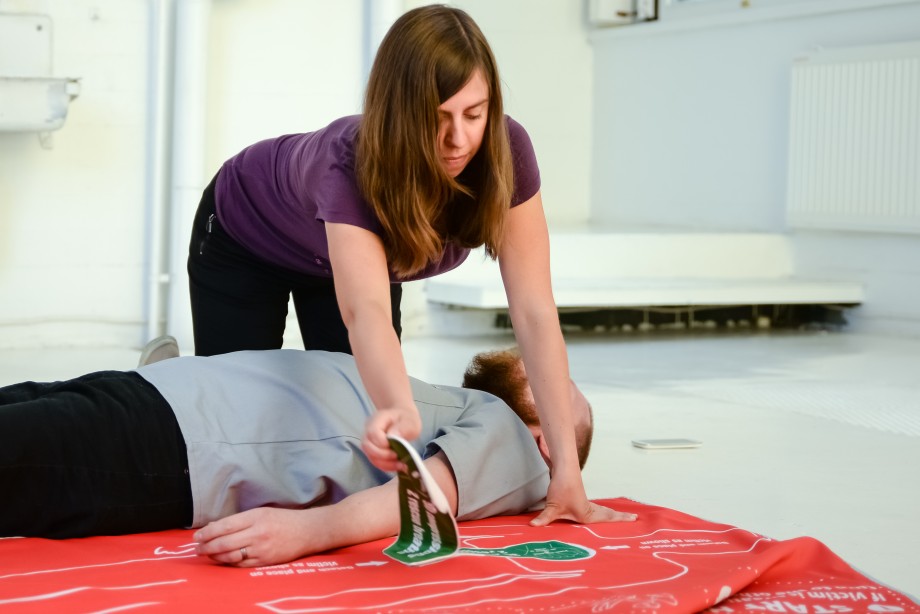 Aid One, CPR Cover becomes a real medical device
The Aid One Cover, a new first aid device to give confidence to anyone to save lives is now available. Aid One started from an idea of industrial designer Jussi Koskimäki. Coming from a scouts and military service medic background, first aid was something familiar to Jussi. Not only that, he saw how existing first aid tools were not very helpful to most people. So in 2011 he started working on a tool that would help emergency bystanders do the right things.

The result was the First Aid Cover — a concept that was the following year awarded 2nd prize in the BraunPrize product design competition out of 1850 applicants. The jury (incl. e.g. Prof. Oliver Grabes – Head of Braun Design) described it as a "simple, self-explanatory, everyday, yet iconic product that aids survival and provides comfort, shelter, and warmth". Encouraged by the success, Jussi was convinced that his idea could become a real product helping people in emergencies everywhere. And so in 2013 he teamed up with Tuomas Silverang and Maud Bocquillod to found Aid One Solutions. The three had worked together in ME310, Stanford-initiated global design innovation program at Aalto Design Factory – a Finnish Co-Creation Innovation HUB – and knew they had the right resources to make it happen. First the product was finalized with the help of industry experts (e.g. Finnish Red Cross, TTK and Finnish construction trade and transport workers unions) and simulated testing to fit both user needs and the latest guidelines.

Now a year after the company's founding, the now-called Aid One Cover is ready with the first 100 products. The first Aid One covers have been sold to first aid trainers in Finland, and also companies, willing to make their workplace safer. In the coming Spring they will also be present in several safety parks – Rudus Turvapuisto and Kuopio TTL – across Finland to raise awareness about new safety practices. Aid One is also looking to France as a potential market where lot of first aid incentives are being implemented and where many global first aid institutions are located. Pilots are about to be launched in the Spring with several first aid training and rescuing associations, to assess the pedagogical aspect of the Aid One Cover.The objective is to make of the Aid One Cover a simple but ingenious tool that makes private and public spaces, homes and vehicles safer everywhere around the world.