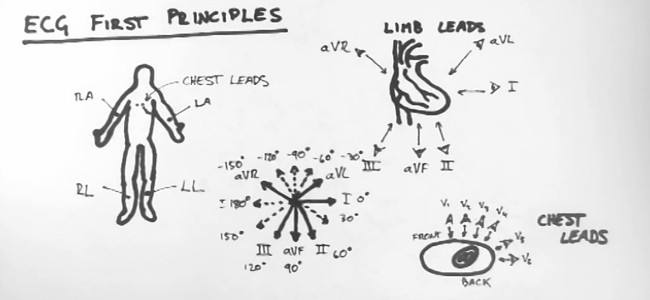 ECG First Principles from Handwritten Tutorial Video
Handwritten Tutorial create a series on regarding and interpreting ECGs. This tutorial start from a simple ECG lead placement example.
All Handwritten Tutorials are intended for educational purposes only. No clinical decision making should be based solely on one resource. Always follow your doctor's advice and never change your medical decision making based on a Handwritten Tutorial. While all care is taken to ensure accuracy, factual errors are sometimes present, although we work to correct these as soon as we are aware of them. Please let us know if you are aware of an error in any Handwritten Tutorial.

For more entirely FREE medical tutorials and their accompanying PDFs, visit http://www.handwrittentutorials.com