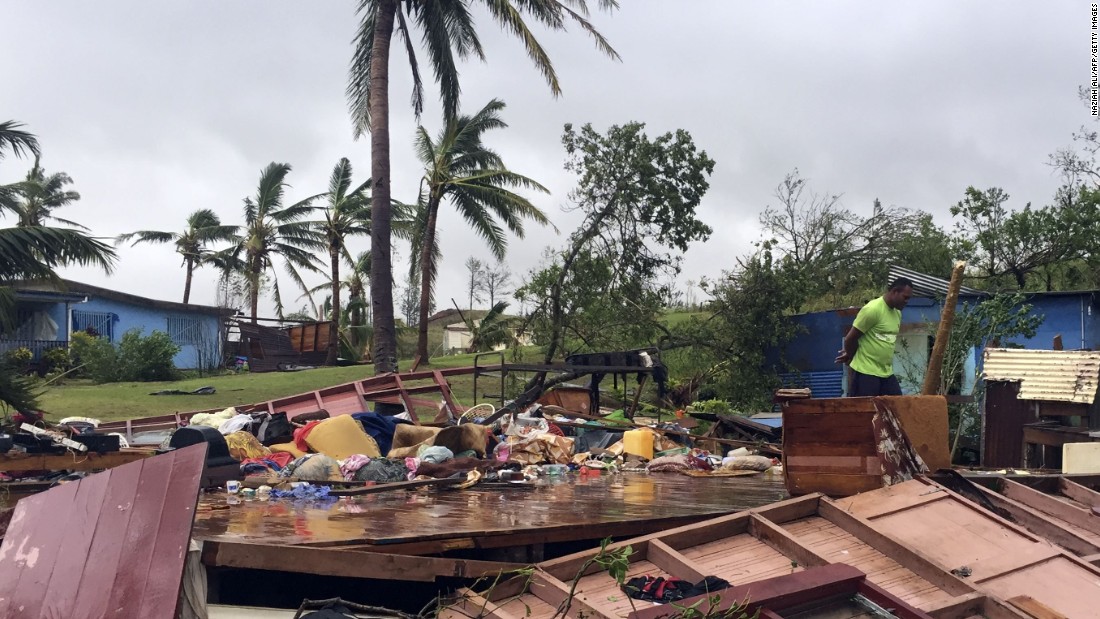 Fiji - China pledges $15 million in relief supplies
The Chinese Government, through its embassy in Suva, has pledged FJD15 million worth of relief items to the Fijian Government as it ramps up relief support for affected Fijians following Tropical Cyclone Winston.
After an initial donation of USD1 million, the Chinese Government has confirmed that eight (8) incoming flights of relief essentials will land at the Nadi and Nausori International Airports beginning on the 17th of March, 2016.
In a meeting this week between the Permanent Secretary for Rural and Maritime Development and National Disaster Management, Mr Meleti Bainimarama and the Chinese Embassy Charge d'Affaires Mr. GU Yu, discussions included the Chinese Government's commitment to continue assisting Fijians to rebuild their lives, their homes and their properties. Mr GU said," We carefully studied the demands of the people in need so that our response could be effective".

"Accordingly, amongst our relief supplies are 6,000 tents that can be used as temporary shelter for families and also classrooms for small groups of students."
In response, Mr Bainimarama thanked the Chinese Government for its support and conveyed the Fijian Government's and the Fijian people's appreciation to the people of China.
The list of items pledged by the Chinese Government includes:
• 6,000 tents
• 5,8000 waterproof canvases
• 15,500 blankets
• 15,500 pillows with pillowslips
• 135,000 first aid kits
• 60 portable diesel generators
• 60 portable gasoline generators
• 5,040 torches (all-matel flashlight) with alkaline batteries
• 5,000 (Led dynamo flashlight)
• 45,000 bottles of water purification tablets