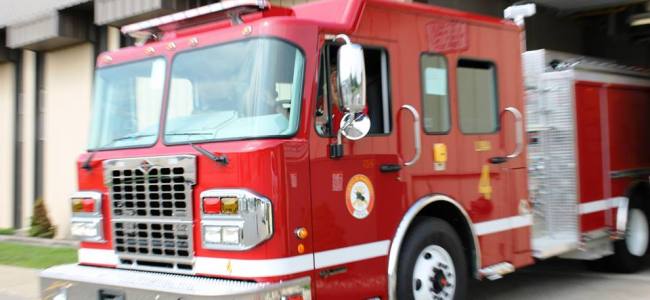 70 new spartan ERV for Peru Firefighters
70 Emergency Response Vehicle (ERV) "Spartan" units are to be shipped from the Port of Baltimore to Cuerpo General de Bomberos Voluntarios del Peru in Lima, Peru. The Spartan ERV (a business unit of Spartan Motors) will be used by the General Body of the Peruvian Volunteer Fire Department.

The Peruvian Volunteer Fire Department consists of 204 volunteer stations that serve the entire country of Peru. The first fire station in Peru was founded in 1860, and the Department continues to grow.
England Logistics – the shipping company – says that the first 10 units have been transferred to the Port of Baltimore from Spartan's facility in Charlotte, MI and will be loaded on ships for a June 2014 departure. All 70 units will be shipped on a Ro-Ro (Roll-on/Roll-off) basis under an agreement with NYK Line on Spartans' behalf. The fire apparatus will ship without any trans-shipment or layovers and go from the Port of Baltimore directly to Callao, Peru. The entire 70 unit shipment is projected to be completed by October 2014.