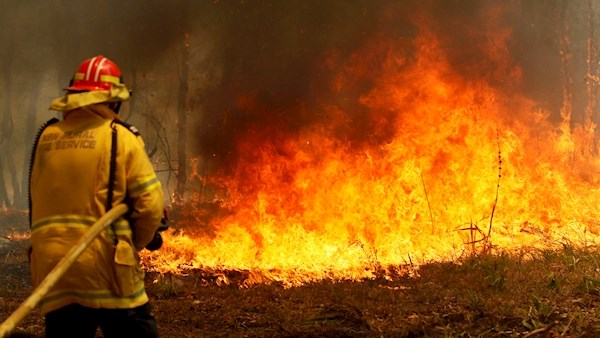 Bushfires in Australia no signs to stop. What is really going on?
Australia is devoured by bushfires all over its territory in these last weeks and they are not giving signs of stopping. But what are the causes and what are the areas most involved?
VICTORIA – These are the worst bushfires and wildfires seen in the last years in Australia. A very large portion of wild areas have been devastated and the blazes are no mentioning to be stopped. The highest concern is given to the fact that the summer in Australia is just begun. Temperatures are about to reach even higher peaks and this will be a serious problem in terms of fire control.
Below is the live map of fires in Australia
Firefighters: what have been done?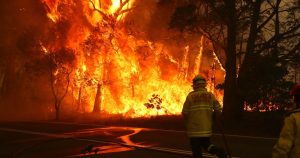 Firefighters are now fighting bushfires around the town of Nowra, New South Wales. The state of Queensland also briefly declared a state of emergency in November. There are 2,000 firefighters working on the ground alone, but many countries are offering support, such as the US, Canada, and New Zealand which have sent additional firefighters to help.
Rural Firefighters: unpaid heroes
As an Irish paramedic who lives in Australia reported, rural firefighters are not paid to work so hard and risk their own lives to save other lives. He praised their value and he started to help them in collecting clothes, spreading water and letting them rest in his house and neighbourhood. And he invites other people doing the same.
Bushfires in Australia: what about the causes?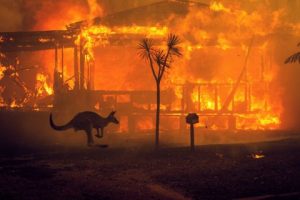 Surely we have to consider hot temperatures, dry weather making it easy for blazes to start and spread. Also dry lightning are responsible for starting many fires, especially in Victoria's region. Temperatures now are reaching 45°C and winds blow at 30/40 miles/h. This is a dangerous cocktail. Another reason is the careless people who commit arson or do not pay enough care to the fires.
Which are the consequences?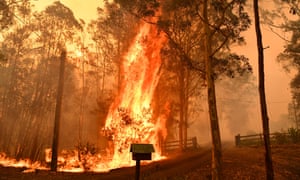 Uncontrolled bushfires are very dangerous with the environmental conditions mentioned before. Considering also that climate change is hitting the entire world, does not help. Entire towns have been devoured by flames and now many people are escaping their houses. In total, more than 5.9 million hectares have been burned across Australia's six states. It can be considered an area larger than the countries of Belgium and Haiti together. The worst-affected state is NSW, with 3.6 million hectares burned.