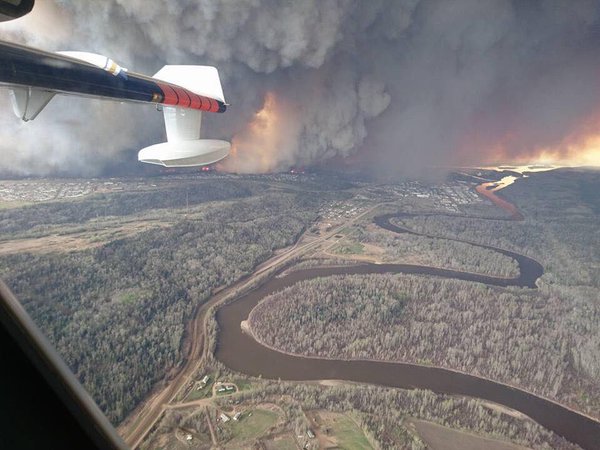 Fort McMurray fire: 88,000 people evacuated. Declared state of emergency
Fort McMurray fire: Entire city forced to flee as inferno rages
(CNN) — The sky in northern Alberta's Fort McMurray resembled a wall of fire and smoke Wednesday as a mammoth inferno swallowed parts of the Canadian city.
Authorities ordered the evacuation of about 88,000 people, including the entire city of Fort McMurray, the Regional Municipality of Wood Buffalo said. Reception centers for evacuees were being set up in Edmonton.
A state of emergency across the province was declared later in the day. The blaze has already destroyed 80% of Fort McMurray's Beacon Hill community, RM Wood Buffalo said. The wildfire began Sunday and had torched 24,710 acres by Wednesday, CNN partner
CBC News
said. The cause of the blaze remains unclear. In all, some 1,600 structures have been destroyed by the fire, Alberta Premier Rachel Notley said.
However, there have been no reports of deaths or injuries, officials said. High winds, warm weather and dry conditions were expected to create "explosive conditions" for fire growth and make it difficult for
firefighters
to keep up, Alberta forestry manager Bernie Schmitte said. The fire is "challenging all of us," he said. About 250 firefighters were on the ground, while the skies are saturated with anti-fire aircraft.
[feed url="http://www.breakingnews.com/feeds/rss/fort-mcmurray-alberta-wildfire-may-2016″ limit="5″ descs="yes" date="yes"]