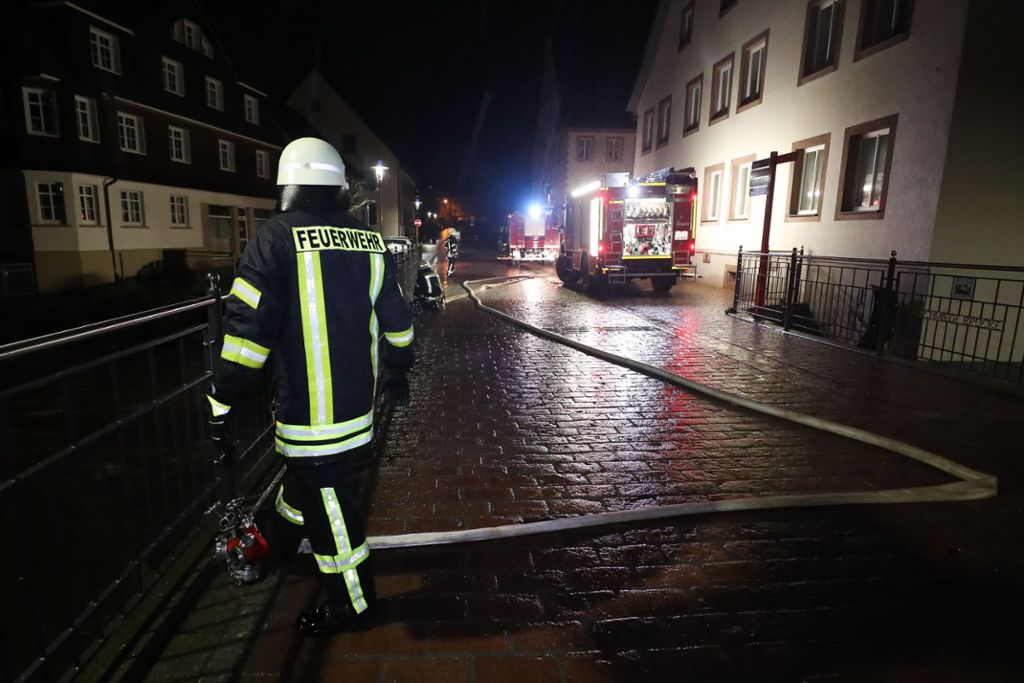 Germany – Firefighters struggle with flood in Black Forest area
2018, 5 January – In the night between Thursday 4th and Friday 5th January, Firefighters of Furtwangen (Black Forest) had been activated because of the heavy flood in that area.
Water covered streets and squares. Garages and basements of the houses are invaded by water and some firefighters were busy in free those places from water and mug, while others started specific pumps to shoot water from the streets again into the river.
Water in the city reached 1 m height and varied according to the gaps of heights (50 cm – 1.26 m).
Then, firefighters of Furtwangen  have been reached by other crews of Villingen and Schwenningen and disposed sand sacks to protect stretts and squares from other water from the river.
Closed the road which connects Wolterdingen to Bregtal.
IMAGES from SCHWARZWALDER-BOTE.DE