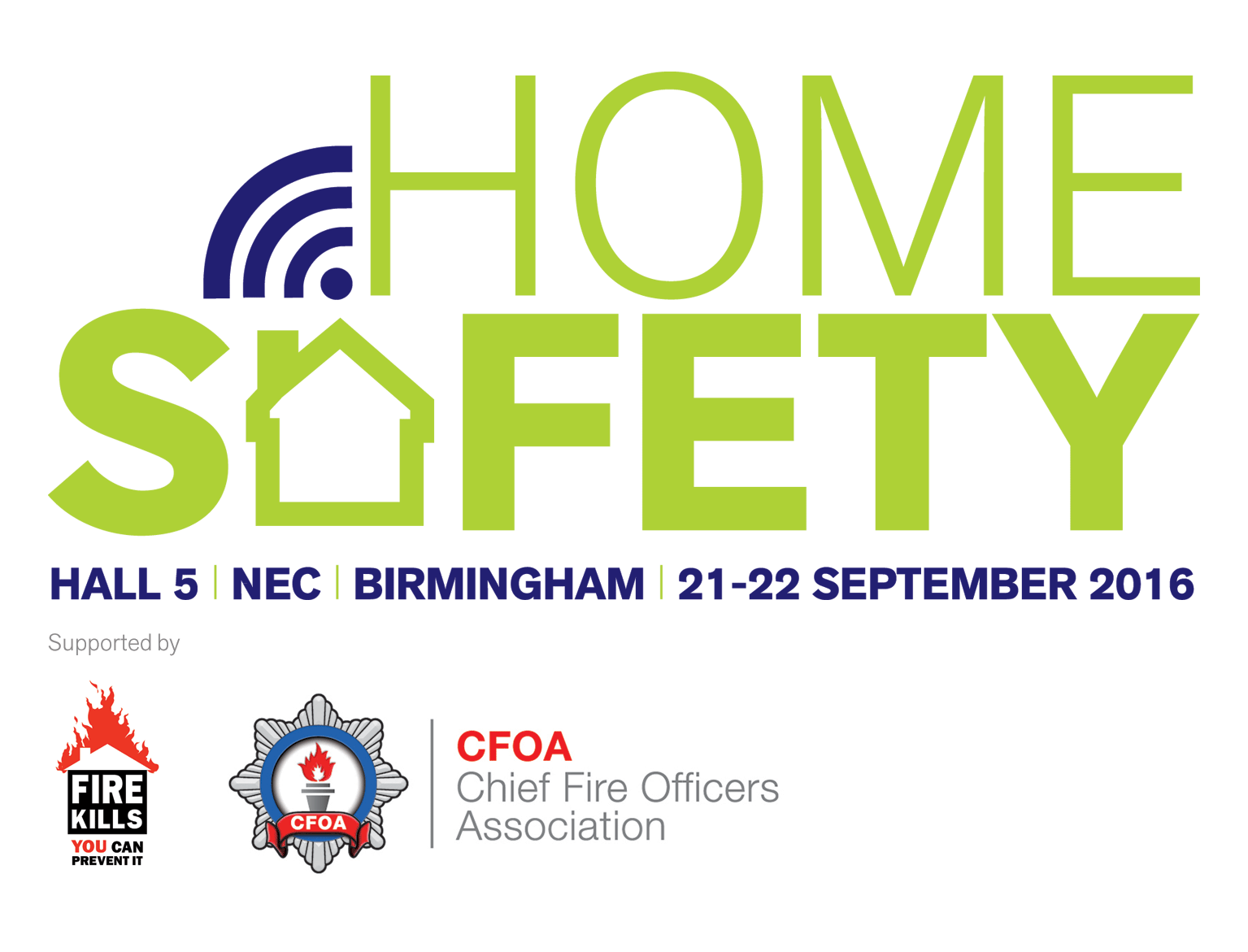 Home Safety 2016 will Showcase Fire and Health Working Hand in Hand
Emergency services across the UK will share details of how they are collaborating to help people live safely in their homes in a new show – Home Safety 2016 – which will run alongside The Emergency Services show from 21-22 September at the NEC in Birmingham
Supported by the Chief Fire Officers Association (CFOA) and the Fire Kills campaign, Home Safety 2016 will comprise a free two-day seminar programme exploring successful fire and health collaborations, and a dedicated exhibition showcasing specialist equipment for the safe home.
Opening the Home Safety 2016 seminar programme, Ged Devereux, Health Improvement Manager, Public Health England North West (currently seconded to CFOA) will talk about the recently published document, Working Together, which explores how health, social care and fire and rescue services can increase their reach, scale and impact through joint working.
Pete O'Reilly, CFOA lead for Health, said:
"Both Fire and Rescue Services and health organisations have been working together to help improve the health and well-being of vulnerable people, while contributing to increased independent living. Evidence and research shows people who are deemed to be more vulnerable have an increased risk of death and injury from fire.
Statistics show there are more than half a million vulnerable people in the UK (aged over 90), two million unplanned hospital admissions a year for those aged over 65, while the Office for National Statistics estimates more than 18,000 excess winter deaths every year."
"We know by working together, improving preventative healthcare and helping people remain active and healthy in later life, we could help increase the proportion of life spent in good health and reduce costs."
"The recently published 'Working Together' document outlines the commitment of NHS England, social care, health providers and Fire and Rescue Service to work together and reduce future demand. This year's Emergency Services Show will give us the opportunity to share this work – and its outcomes – with others."
The seminar sessions which follow will include case studies from fire and rescue services who have expanded their work into the health area by working alongside the NHS, as well as partnering other agencies such as Age UK and the Alzheimer's Society. Steve Chu, Chief Executive, Age UK, Sheffield for example will talk about how fire and health can work together to keep older people safer in their homes while Chris Blacksell, Deputy Chief Fire Officer, Humberside Fire and Rescue Service will focus on trips and falls. The role of data and research in targeting prevention and changing people's behaviours will also be covered. Other speakers include:

Dr Angela Donkin, Deputy Director, Institute of Health Equity
Rob Cole, Group Manager, Hampshire Fire and Rescue Service
Rob Cherrie, Station Manager, Durham & Darlington Fire & Rescue Service
Nick Coombe, Fire Safety Management Support Officer, London Fire Brigade
Brian Neat, Policy Support Officer, CFOA Integrated Data and Research Programme
Jason Davis, Data Analyst, West Midlands Fire Service
Alex Mills, Corporate Communications Manager, South Yorkshire Fire and Rescue Service
As Home Safety 2016 takes place during Gas Safety Week (19-25 September), the programme will also cover various aspects of gas safety, showing how fire and rescue services can work with partners at a local level to ensure that being CO aware is core to the safe and well visit.
Last October CFOA, NHS England, Public Health England, Local Government Association and Age UK published a consensus statement which outlined ways in which they could work together to reduce preventable hospital admissions and avoidable winter pressures/deaths. Now fire and rescue services are on a mission to embrace a wide range of local healthcare providers and work out how best to tackle the health and social inequalities that make some more vulnerable than others.
Companies, organisations and emergency services who will be available to speak to visitors in the Home Safety 2016 exhibition include CFOA Fire Safe, Cleveland Fire Brigade, Hampshire Fire & Rescue Service Fire as a Health Asset, Leicestershire Fire & Rescue Service, Mangar Health, MPL Locksmith Training, National Grid, Plumis – The Automist Innovators, Retractalarm and Royal Society for Public Health.
The NEC is next to Birmingham International station and Birmingham Airport as well as being directly accessible by motorway. Visitor entry, seminar theatres and parking at the Emergency Services Show are all free. To register for free entry visit www.emergencyuk.com
Media contact:
Anna Dunbar and Doug Bentall at Iona Communications
PR for The Emergency Services Show
Tel: 01892 512481
anna@ionacommunications.com or doug@ionacommunications.com
Emma Nicholls
Marketing Manager, The Emergency Services Show
emmanicholls@brodenmedia.com
Social Media Links:
Twitter @emergencyukshow and @homesafety2016
Facebook The Emergency Services Show and Home Safety 2016
Linked In: The Emergency Services Show and Home Safety