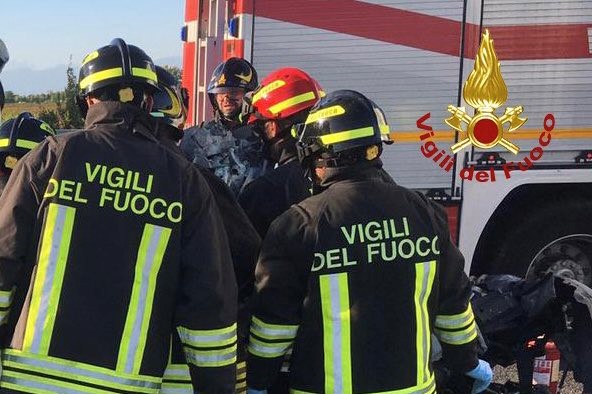 Italy: Firefighter Competition - Guide to the Selection of 189 Posts
Public Competition at the National Fire Service: An Opportunity for Logistics-Management Inspectors
The National Fire Department is one of the most fundamental bodies for the safety and well-being of our country. In addition to firefighters who intervene in emergencies, the corps needs skilled professionals to ensure that everything runs like clockwork. It is with this in mind that a new open competition has been announced, aimed at selecting and placing 189 new Logistic-Management Inspectors in the Corps.
Competition Details and Requirements
The competition, open to candidates of both genders, is focused on the figure of the Logistic-Managerial Inspector. Interestingly, 60 percent of the personnel serving for this position are female, a tangible sign of the importance of gender representation in Italian institutions.
As for the available positions, one-sixth is reserved for already internal staff, specifically operators and assistants. These internal candidates will still have to meet the requirements mentioned in Article 2 of the notice, with the exception of age limits.
The Importance of the Logistics-Management Inspector.

The Logistic-Management Inspector plays a crucial role within the National Fire Department. Their responsibility goes far beyond simply managing supplies. They are responsible for the efficiency, planning, resource management, and procurement needed to ensure that firefighters can operate effectively in any situation.
An Opportunity to Serve the Country
Participation in this competition represents not only a great professional opportunity, but also a chance to contribute significantly to the safety and well-being of the community. The National Fire Department performs an essential service to our society, and being part of this body means having a direct impact on the quality of life of citizens.
The holding of this open competition is a positive signal to all those who aspire to become an active part of the National Fire Department. The transparency and inclusiveness of the selection process, as evidenced by the reservation of positions for internal staff and gender balance, are testaments to a commitment to ensuring that the best resources are chosen to serve our country. To all potential candidates, we wish the best in this important professional adventure.
Source