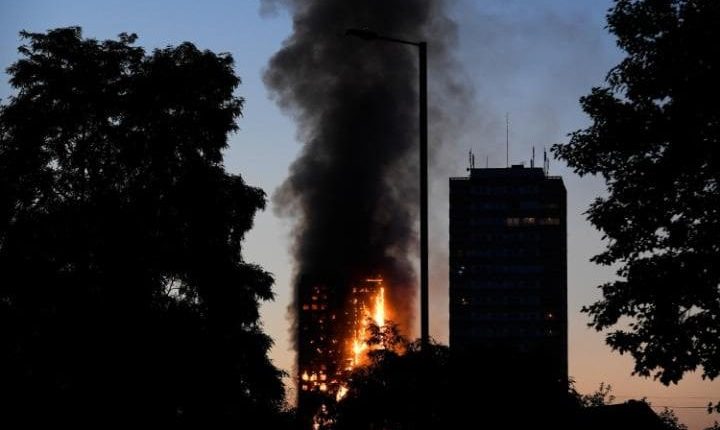 London - The Great Fire of Grenfell Tower
Tonight the Grenfell Tower in London has been engulfed by a huge fire who rapidly endevoured the bulding, injured dozens of people and killed an unknown number of victims.
Hundreds of firefighters are involved in the rescue procedures. At least 200 firefighters and 40 engines on the scene of a huge fire at Grenfell Tower in Latimer Road, near Notting Hill, in West LondonFull story on Grenfell Tower fire. The block still keeps burning producing a thick pall of dark smoke visible throughout the capital.
As confirmed around 8 am by the commissioner Dany Cotton, there had been "a number of fatalities" as a result of the "unprecedented" fire.
The number of deads is still not confirmed and the cause of the fire will take some time to be confirmed.