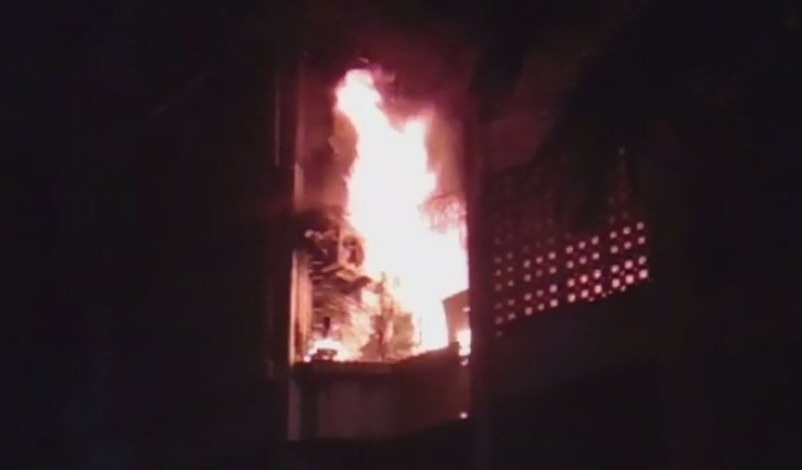 MUMBAI: after the Kamala Mills inferno, another building cought fire the previous night
Another major fire broke out in Mumbai which killed at least four people and injured nine. As per the reports, the blaze has taken place at the Maimoon building in Marol, late night yesterday. At least four people including two children have died because of the massive blaze in Mumbai. The fire broke out at around 1:30 am on the third floor of the Maimoon building. However, the inquiry is going near the area where the fire was broke out. According to the reports, nine people have rescued from the building at the time of the fire. The incident of another massive blaze in Mumbai comes just after a week of severe fire at Kamala Mills in the rooftop pub where almost 14 people have died including a birthday girl.
The eyewitnesses have called Mumbai Fire Brigade at 2.10 am. The fire has erupted on the fourth floor of Ground plus Maimoon Building in Andheri East, Mumbai. The official of the Disaster Management Unit of BMC said our fire brigade personnel along with the firefighting system and ambulance reached the spot at 2.34 am roll into action to douse the fire. And the officials said that fire was completely doused by 5 am in morning. Also, the rescue operation is going across the area.
CONTINUE TO READ: Newsfolo