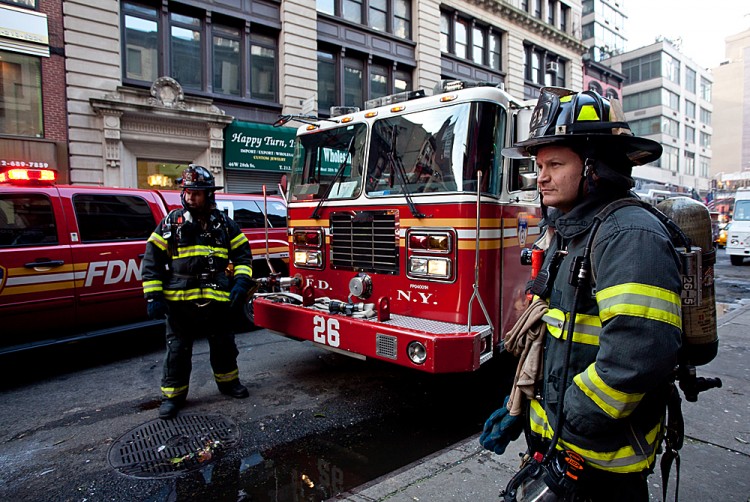 Rules of engagement for structural firefighting (IAFC)
The law enforcement and military communities long ago developed "Rules of Engagement" regarding the use of deadly force. These rules are described in short, specific terms which are easily taught and remembered. The rules define critical rapid assessments necessary to justify the use of deadly force. The rules have proven to be highly successful for both of these disciplines. The Safety, Health and Survival Section of the International Association of Fire Chiefs believes a similar concept in designing rules of engagement for the fire service would prevent firefighter injuries and fatalities. The Safety, Health and Survival Section of the IAFC was created in 2004, an expansion from the long existing smaller IAFC Safety Committee. Presently, the Section has nearly 1,000 members, and growing. The members include chief officers and company officers from all types of fire departments, many of them safety officers, who are committed to reducing firefighter injuries and fatalities and improving all areas of firefighter safety.
Many have experience a firefighter fatality in their organization which brought a personal passion for preventing a future fatality to the Rules of Engagement project. This large number of Section members also brings a broad depth of expertise to assist in improving firefighter safety and survival. In February, 2008, following a year of discussion, the Section moved to formally revise and update a set of "Rules of Engagement for Structure Firefighting", which was originally released by the IAFC's previous Safety Committee in 2001.

A project team was created consisting of Section members and representatives from several other nationally recognized fire service organizations. These included the Fire Department Safety Officer Association (FDSOA), the National Fallen Firefighter Foundation (NFFF), the National Volunteer Fire Council (NVFC), the National Institute of Occupational Safety and Health (NIOSH) and other organizations. All draft material has also been shared with representatives of the International Association of Fire Fighters (IAFF) who developed a joint IAFF/IAFC "Fire Ground Survival Project". Three Section members also participated in the IAFF project.
[document url="http://safetyandhealthweek.org/wp-content/uploads/2012/05/Safety_ROE_Lesson_Plans.pdf" width="600″ height="820″]