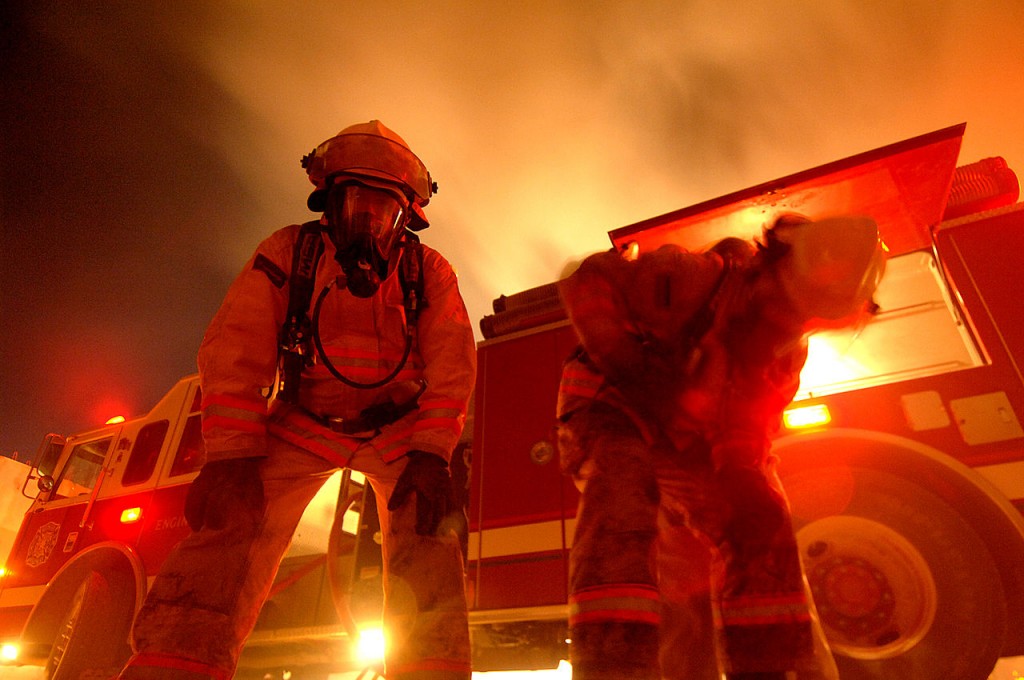 TOP 5 EMS job opportunities worldwide - Middle East, India and Europe
TOP 5 EMS job: EMS professionals, are you looking for a new job?
Every day EMS and rescue professional can find online new ideas for getting a better life, improving their jobs. But if you need some suggestions for keeping your skills in service for another kind of job, involved in the EMS or in the industrial business around the health sector, here we are!
Emergency Live will show you every week some of the most attractive position in Europe about EMS and rescue activities. Are you dreaming of operating as a paramedic Zermatt? Would you like to see every day the beautiful heritages of Rome driving an ambulance? (No, really, you don't know what it is driving an ambulance in Rome!)
Well, we show you the TOP 5 job position you can reach directly with our links!
LOCATION: TURKEY
AMBULANCE OPERATOR
SOS INTERNATIONAL – International Ambulance Service Company.

Mr. / Mrs. colleagues are being sought.

In this position:

To maintain relations with contracted institutions
Create new links with people or organizations
Meeting meetings with target companies
Submitting bids
Follow-up of the contract process
To prepare daily, weekly and monthly reports

Responsibilities such as.

Qualifications
Minimum Associate Degree, preferably Undergraduate
Knowledge of English
Prone to teamwork
High communication skills
Ability to persuade
High motivation and energy
Preferably with experience in the health or insurance sector
Office programs
Have at least 3 years work experience
Resident on the European side
LOCATION: DUBAI (UAE)
FIREFIGHTER IN UAE
Job Description :

Looking for an experienced Fire Fighter in UAE.

Job Details:

 Provides medical support for medevacs and marine department as needed.

 Performs all responsibilities of an EMT assigned to the ambulance and or engine companies.

 Conducts fire risk management surveys, company inspections and prepares pre-fire plans.

 Conducts fire ground tasks, functions and station duties.

 Perform salvage and overhaul operations to minimize damage.

 Respond to hazardous materials emergencies in accordance with requirements.

Job Requirements:

 High School Diploma.

 Ability to communicate effectively verbally and non-verbally.

Two years experience in the same field.

 A practical mind and problem-solving ability.
LOCATION: MUMBAI (INDIA)
Manager Environmental Health Safety
Follow HSE objectives of the organization to improve the staff behaviors and actions and drive Zero accident/incident targets Client Support continuously technical and soft services, assessing & mitigating the risk for our people, business through actions efforts.

Key Responsibilities

Manage the maintenance and implementation of ISO 14001 and OHSAS 18001 standards, safety programs, compliance, and initiatives for South/North regions To implement OHSAS & EMS in the client delivery centers in coordination with the workplace team. To maintain the documentation of OHSAS 18001 and ISO 14001 EMS – HIRA, OCP's, PPE, EMP, AIL, etc. Co-ordinate with internal functions w.r.t EHS External & Internal Audit findings and assure corrective actions are taken by location. Evaluate the effectiveness of EHS programs and procedures based on field operations, implementation of EHS programs and procedures and contractor compliance of same To audit the wellness rooms/clinic/ambulance & maintain the records. Coordinate with location EMS & OHSAS core team members, safety committee & SPOC"s to update all the requirements. Ensure that internal audits of the EH&S management system are conducted at planned intervals & provide information on the results of audits to Management Representative. Identify legal and other EH&S requirements that are applicable to it and ensure compliance to regulatory/legislative requirements & directives and corporate requirements. Monitor and measure EH&S performance on a regular basis and ensure that reports on the performance of the EH&S management system are presented to top management for review (MRM) Evaluation of the Service providers pertaining to EHS clauses & preparing of Scope of Work for service providers. Evaluation of all the chemicals which is used in the location. Ensure MSDS is available To make sure that calibration of wellness / Safety equipment's are carried out Organizing First aid trainings, health talks, health camps, blood donation camps for employees Conducting and organizing training and awareness programs on EMS, OHSAS, Incident reporting, Emergency Preparedness for employees and third party vendors Liasoning with hospitals and consultants to provide premium health care for employees Conducting Medical Emergency Mock drills in coordination with the workplace team Collation & analysis of waste segregation data across PAN India client facilities To identify sites & implement People with disability (pwd) standards Incident & Risk management. Investigation of level 2 & 3 incidents & close in CMO. Ensure risk registers are maintained at sites & appropriate risks are entered EH&S audits are carried out as per the program Follow-up with site teams for timely closure of High & Substantial observation points.
LOCATION: GERMANY
PROFESSIONAL MEDIC FOR PSYCHIATRIC AMBULANCE
WE ARE
an academic teaching hospital and priority provider in the west of Hamburg and neighboring Schleswig-Holstein with 517 beds and 133 day clinic places. With approximately 1,000 employees, we provide around 12,000 inpatients and 22,000 outpatients annually. Our Department of Psychiatry and Psychotherapy has 150 beds at the site in Rissen and 70 day-care places and three mental health outpatient clinics in Rissen, Altona and Osdorf, and has taken on the mandatory care assignment for the Altona district. As a socio-psychiatry-oriented clinic, she combines milieu therapeutic approaches with a cross-school pragmatic understanding of psychotherapy using evidence-based biological therapies.
The Psychiatric Outpatient Clinic Altona deals with all psychiatric disorders, especially those diagnosed with depression, anxiety disorders, obsessive-compulsive disorder, personality disorders and psychoses. Our ambulatory setting is characterized by a close, appreciative collaboration in which our multi-professional team accompanies our patients on a long-term, group or crisis basis. It is very suitable for career returnees and mothers and fathers after parental leave.
YOUR TASK
They strengthen our interdisciplinary and multi-professional team in the Psychiatric Outpatient Clinic Altona (Bahrenfeld) in the medical care of patients with diseases from the entire spectrum of psychiatry and psychotherapy.
LOCATION: ITALY (EUROPE) – PARMA
Junior Business Development Manager (Spencer)
We are looking for an ambitious and energetic Business Development Manager to help us expand our clientele. You will be the front of the company and will have the dedication to create and apply an effective sales strategy.
The goal is to drive sustainable financial growth through boosting sales and forging strong relationships with clients.
Responsibilities: Develop a growth strategy focused both on financial gain and customer satisfaction, Conduct research to identify new markets and customer needs,Arrange business meetings with prospective clients,Promote the company's products/services addressing or predicting clients' objectives, provide trustworthy feedback and after-sales support, Build long-term relationships with new and existing customers, Develop entry-level staff into valuable salespeople
Requirements: Proven working experience as a business development manager, sales executive or a relevant role, Proven sales track record, Proficiency in MS Office, Market knowledge, Communication and negotiation skills, Time management and planning skills.