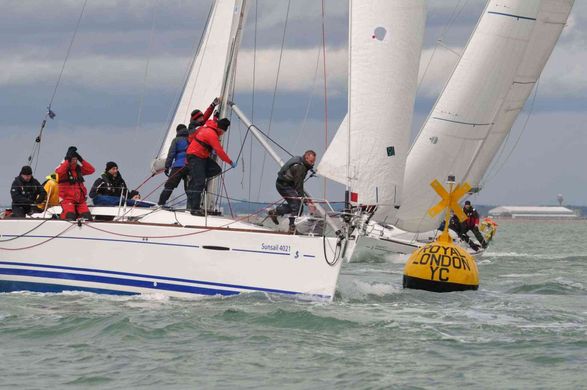 United Kingdom Firefighters Sailing Challenge (UKFSC 2019) has officially launched
The UKFSC Committee has been busy making arrangements over the summer and now the date is set, the yachts are reserved and the venues have been notified of the 16th UKFSC annual yacht racing challenge
Competing crews from the Fire Service, Police Service, Ambulance Service, RNLI, and sponsors regularly attend the event to race against each other and raise money for charity whilst doing so.  In 2018, the charitable donations from UKFSC surpassed £100,000.
All of Sunsail's F40 yachts were chartered for the event last year.  The event was oversubscribed and a number of crews were disappointed not to be able to join the 270 participants from emergency services and associated organisations sailors who did attend.  This year, it is anticipated that yachts will sell out even quicker than last year and Sunsail have one yacht fewer available than last year.  The launch date has been brought forward and the rush is on to secure a yacht and look forward to another great sailing challenge, filled with fun on and off the water.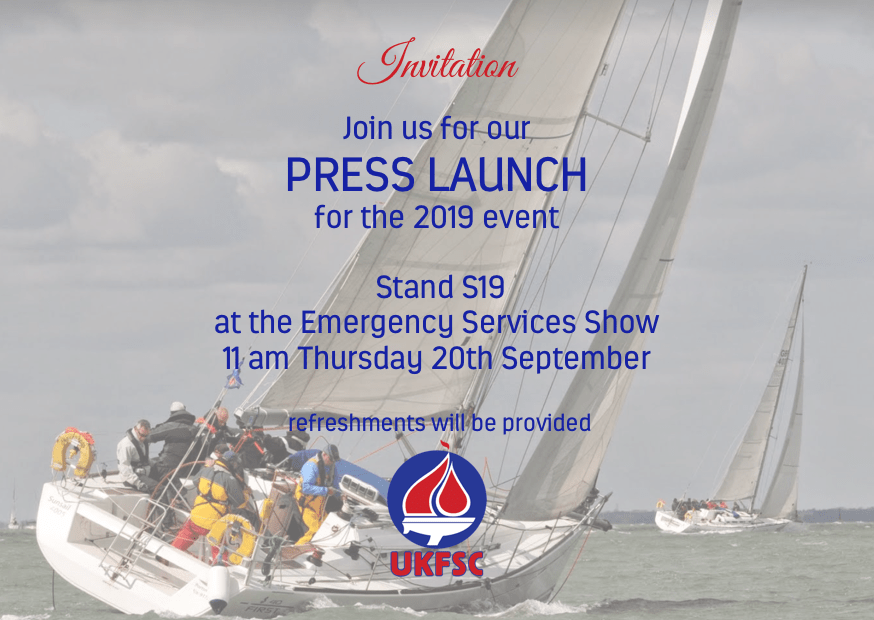 Entries are being taken from 11am Thursday 20th September 2018.
Key event details
Dates
Monday 13th May to Thursday 16th May 2019
The yachts may be collected on the Sunday evening for a practice day on the Monday if booked in advance.  Many crews take advantage of this opportunity as the racing becomes more competitive each year.
Venue
Sunsail Port Solent Hampshire
Racing will take place in The Solent off the Isle of Wight on the UKs south coast.  Overnight marina berthing is in West Cowes Marina.
Yachts
All yachts are identical 40' Sunsail sailing yachts.  They are modern, well equipped, fast and fun and have the option to sail with or without a spinnaker depending on crew experience.  They are fast, but forgiving, providing opportunities for those with less experience to get involved and gain experience alongside more seasoned sailors.  Separate trophies are up for grabs for spinnaker and white sails fleets.
Crew
Each yacht can crew of up to 10 persons, but they can be sailed effectively with 7 or 8.  Each crew must have a competent skipper and first mate as a minimum.  Skippers are available from Sunsail, if needed.  Event entry is via an online form on the UKFSC website.
Cost
The cost per person is very good value and will vary slightly depending on crew numbers on each yacht and whether the training day option is taken up.  As an indication, a boat with a crew of 9 and taking the training day option the cost per person would be around £250.  Sunsail skipper fees, where needed, are additional.  Information about entering the event can be found on the UKFSC website.
Sponsors
The UKSFSC Committee is entirely voluntary and made up of serving or retired emergency services personnel.  Their hard work and commitment is supported by generous sponsors and supporters helping to make the event possible, increasing the charitable donations made and contributing to its overall success, year after year.  We are very pleased to announce our new Platinum Sponsor for UKFSC 2019, EMILY.  So far, the following organisations have committed their sponsorship for UKFSC 2019:
Platinum
Gold
Silver
Bronze
EMILY

All Signs

W H Bence

FIUK
Big Choice Group

Coldcut

Skilltrack Marine
Information about UKFSC sponsors and how to become a sponsor can be found on the UKFSC website via the link HERE.