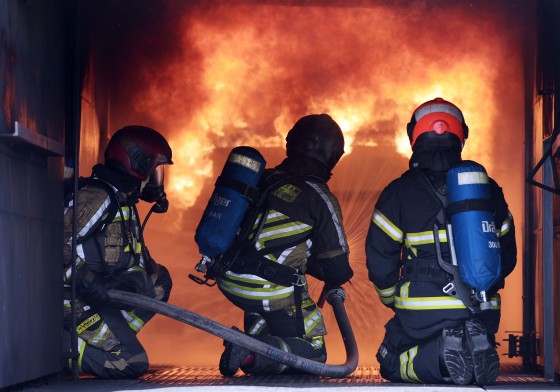 Wednesday Tips for Interschutz 2015: "From Hannover with fire!"
Interschutz, the most important exhibition for fire fighters, rescue and safety in the world, will be the biggest fair in the world at the end of this week, forecast and prevision of the entrance said. Monday was a good day, tuesday was amazing. For wednesday "Toughest Firefighter Alive" – the hardest firefighter competition in the world -will be on stage at the Hermes Tower. It is the first qualifiying round.
At 15.00 there will be the cerimony of the Hans Dietrich Genscher Award 2015 and Johanniter-Junioraward 2015. The award honors emergency physicians and emergency rescue professionals as well as courageous amateur rescuers.

[document url="https://www.emergency-live.com/wp-content/uploads/2015/06/INTERSCHUTZ_Dailytips_Wednesday10June.pdf" width="600″ height="800″]
[tagboard id="Interschutz/228412″ fixedheight="true"]