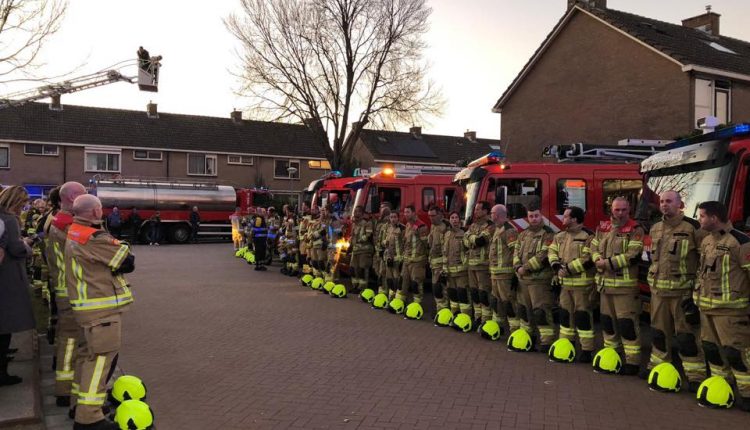 Young Fireman is near to die for cancer. Look how his colleagues honour him
Tuesday night, the Honor Guard of the Brandweer Oost-Sourburg greeted Dennis, a terminally ill cancer firefighter.
One of the most terrible things on the earth is that a young will not survive his parent
It is a dramatic moment, and the 35 years old fireman Dennis Kooger had discovered this drama only one week ago. He was told that a terminally ill cancer, cannot be removed by his body. The notice that the young father and firefighter does not live much longer shocked an entire community. Dennis was a member of the local Brandweer Oost-Sourburg Fire Brigade. All his comrades decide to visit him at the hospital and to support Dennis's family in this terrible moment.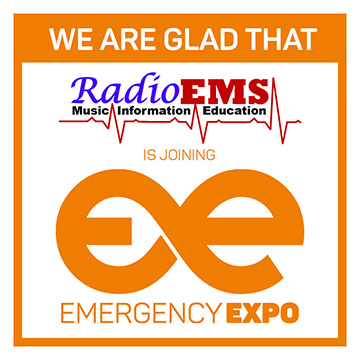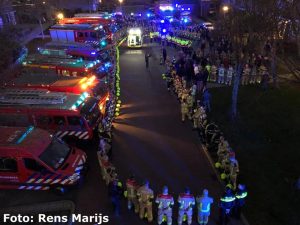 During a chat with his commander, Dennis had also time for a being funny. He was not sure to want a tribute by the firehouse during the funeral "because I will not see it". Dark humour that the commander Mark de Feijter did not forget. 24 hours later 120 Firefighters and volunteers from the group where Dennis served in his life went in front of the house. Dennis was on the last journey with his family, thanks to the operation of the Wish Ambulance Foundation. With his family, Dennis spent the day in Efteling, the Netherlands. At the end of the trip, the ambulance did not come back to the hospital but arrives in front of the Dennis House. Tuesday night, the Honor Guard of the Brandweer Oost-Sourburg greeted Dennis. He says only "I think we don't have beer enough in the kitchen". The ambulance drove through a long list of applause from his colleagues.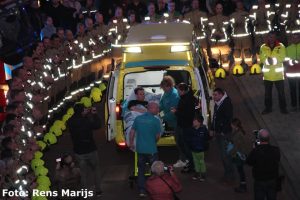 Today, Dennis Kooger pass away. He is the only firefighters that have had the possibility to look about his honour guard. Actually, his colleagues are reaching donations for the Wish Ambulance Foundation.