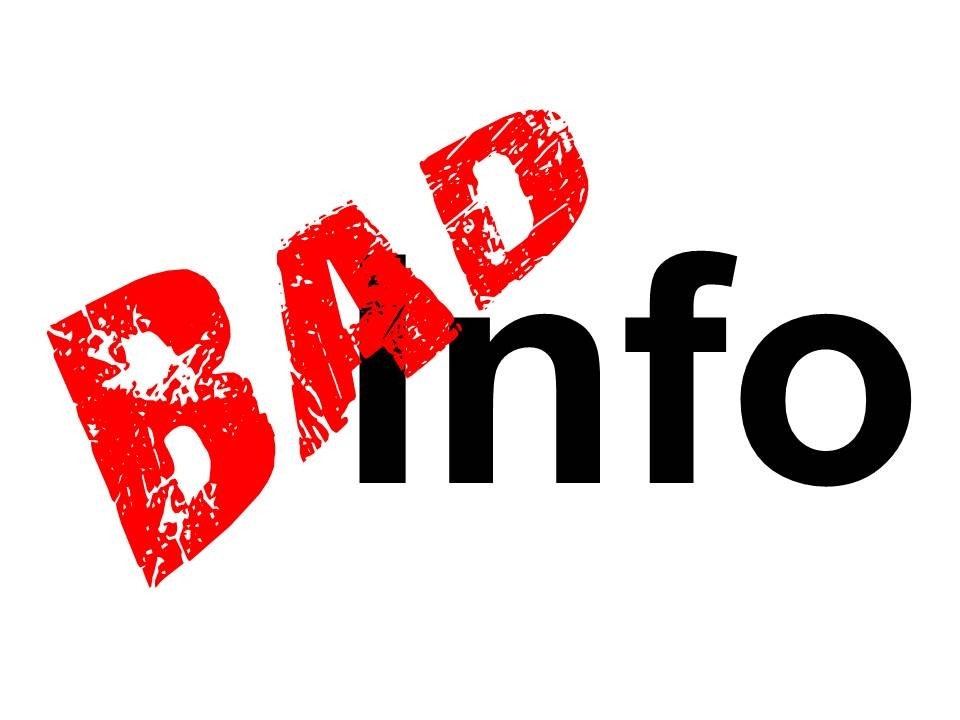 6 reasons why online health information may be unreliable
"Really?" Is the first sentence that you usually think when Dr. Google gives you some information about a health problem. And – you know – most people use this engine for a medical search online. Unreliable online information is one of the big problem on the web. Information may simply be outdated or incomplete. But sometimes it is deliberately incorrect or manipulated, for example to make you buy something.
How to differentiate between the good and the bad? This is not always easy. Here are 6 warning signs that will help you stay clear from quackery sites, published by the DOCTOR'S BAG AUSTRALIA blog.
#1: The site wants to sell something
If a website is trying to sell a product, the information provided may not be objective. Be careful if the site is:
Showing lots of advertisements or testimonials, difficult to distinguish from the website content
Offering a free trial, money back guarantee or special offer
Using phrases or words like: Recommended by doctors, used by professionals, scientifically proven, patented technology, or guaranteed results.
A site may not explain that its main purpose is to sell something. Stay clear if it sounds too good to be true, for example if the website is promising you a miracle or magic cure, amazing results, or a new, quick or easy way to fix your health problem.
#2: It is not clear who makes the claims
Always check if a trustworthy health professional or professional organisation is providing the online information, like the Royal Australian College of General Practitioners or Physicians, the Australian Medical Association, the Consumer Health Forum of Australia or the National Prescribing Service.
Are links to original sources or scientific research provided? Missing or insufficient information may be a clue that a website is not reliable. Websites carrying the HON Code or HealthInsite logos are usually reliable.
#3: The website is out-of-date
Always check how old the information is. Has the website recently been updated? If the information is more than 2-3 years old it's best to look for a different source of information – or talk to a health professional.

#4: The site has a less reliable domain
Trustworthy health websites contain the domains .gov, .org or .edu, indicating that the information comes from the government, a not for profit organisation or a university.
This doesn't mean that other websites are always unreliable, but it's good to find out who is sponsoring or paying for a commercial website (.com or .com.au) before relying on the information. You particularly want to know if the information favors the sponsor.
Websites written by a single person are less reliable than websites run by professional organisations. Yes, that includes this blog (I just shot myself in the foot, didn't I?)
#5: You have landed on Wikipedia
Wikipedia scores high in search engines so it's easy to arrive at a Wikipedia page. As much as I like Wikipedia, one study showed that it may contain errors.
#6: The site is requesting your information
Reliable health information is freely available online (at no cost), so there is no need to give a website your details, like your email address. If you must submit personal information, check what will happen with your details first.
Look for the website's Privacy Policy: this tells you how a website or organisation manages your personal information. You may want to know if your data will be sold or provided to other organisations. A Disclosure Notice informs you if a site receives funding or accepts forms of paid advertising, sponsorship, or paid topic insertions.
More information
A rule of thumb: Don't rely on one source. Try to find other reliable websites or sources confirming a message or claim about a product or service. Ask an AHPRA-registered doctor or health professional if you're not sure.
If you would like to know more about finding reliable health information online, have a look at this 16-minute tutorial by the US National Library of Medicine.