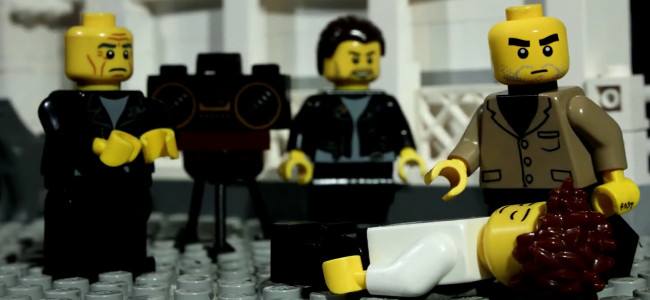 The life-saving advert from British Heart Foundation about CPR has been recreated in LEGO and shows Vinnie Jones demonstrating how to perform 'Hands-only CPR' – hard and fast compressions in the centre of the chest to the beat of the Bee Gees Stayin' Alive.
The new version of the advert will be broadcast during the break in ITV's Dancing On Ice Event. It will be shown along with three other advertisers as part of the World's first LEGO ad break.

Why Hands-only CPR is important – People can survive an out-of-hospital cardiac arrest but only if they receive immediate CPR, but unfortunately this doesn't happen in the majority of cases in the UK. Chest compressions with rescue breaths will continue to be part of gold standard CPR. But untrained bystanders who want to help in an emergency should carry out Hands-only CPR when someone has collapsed with a cardiac arrest.
Nick Radmore, the British Heart Foundation Head of Social Marketing, said: "The original AD with Vinnie Jones has already saved the lives of over 40 people. We hope that LEGO Vinnie will give even more people the know-how to save the life of someone having a cardiac arrest".