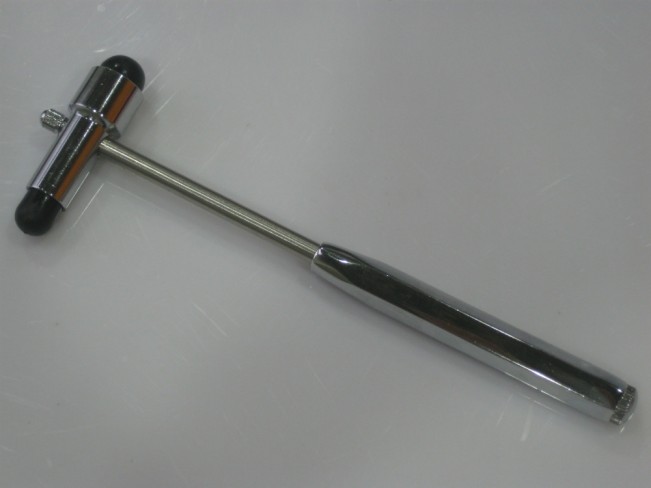 How do you check the L5 medial hamstring reflex?
ON ALIEM, By Michelle Lin, MD
Traditionally in medical school, it is taught that lower extremity deep tendon reflexes for L4 and S1 nerve root levels can be elicited by tapping on the patella and Achilles tendons. It was just taught that L5 didn't have a reflex to check. Knowing if an L5 radiculopathy existed would be especially helpful when assessing a patient for a potential lumbar disc herniation where a careful lower extremity neurologic exam is important. It turns out one can actually check for a L5 reflex.
TRICK OF THE TRADE
L5 Medial Hamstring Reflex 

The authors of a 2012 study [1], which enrolled 100 consecutive patients with documented lumbar disc herniations, studied the accuracy rate of the patellar, medial hamstring, and Achilles reflexes to identify the correct disc level:
Patella (L4): 86%
Medial Hamstring (L5): 79%
Achilles (S1): 67%
HOW DO YOU CHECK THE L5 MEDIAL HAMSTRING REFLEX?
For optimal visualization, place the patient in a prone position [2].
Place your finger over the medial hamstring (semitendinosus and semimembranosus muscles).
Tap over your finger and watch for medial hamstring contractions.
Alternative but less ideal position: Supine position with the hip slightly externally rotated.