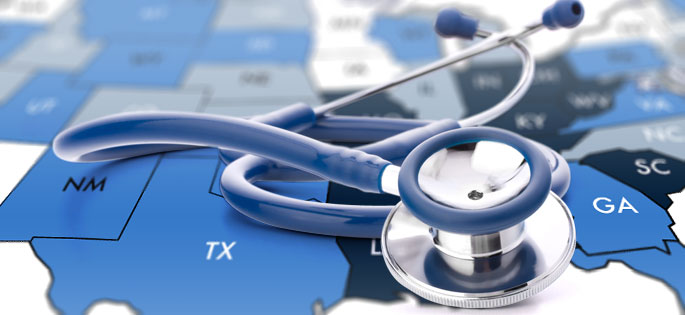 Medicare v Medicaid: Do you know more than the President?
Do you know the difference between Medicaid and Medicare? No? Well if you don't, then it's not surprising that many regular Americans don't either.
It's even rumored that the US President doesn't know what makes these two vital healthcare programs different. Despite being a vocal supporter of cancelling the Affordable Care Act (better known as Obamacare) with what has been dubbed, 'Trumpcare', some close to the President question whether or not he actually understands his own radical healthcare policy. In fact, an official, thought to have worked with the President on healthcare policy, has been reported as saying that Trump does not understand healthcare.
While it's worrying that the President may not understand the repercussions of his own healthcare polities, what about regular Americans? Research has shown that a huge number of people – particularly those in vulnerable groups such as the elderly – don't know the difference between the two. Therefore, it's even more crucial that those working in medical and emergency professions are equipped to advise those they work with.
So, what are these programs and how are they funded?
Medicare and Medicaid are both government-funded insurance programs, but they serve two different functions. Certain individuals qualify for both Medicaid and Medicare.
The essential difference is that Medicare is generally for those aged over 65. Medicaid however, is designed for people of any age on low-incomes. Medicare is mostly funded by the federal government, and this is the case for all individuals who meet the requirements of the plan. Medicaid, on the other hand, also gets some funding from the state. This is also used to support families on a low income who meet the program criteria, so if you are from a low-income family this might be the best choice for you.
The benefits of each program
The benefits of Medicare and Medicaid are relatively similar. Some people actually qualify to be a part of both programs, which means that you can use parts of each one to make sure that all of your healthcare needs are covered, and as when needed. This is great news for those who wouldn't be able to pay for treatment any other way.
Who is eligible?
For Medicare, the criteria are based around the Social Security system. This means that if a person has been in the US for at least five years, and they are older than 65, they will qualify. If they have had more than two years of disability benefits, or need regular kidney dialysis for example, they will also qualify. When it comes to Medicaid, people qualify if they are from a low-income family, or if they meet certain needs. There are quite strict rules regarding income with this program, and these rules will change depending on the state, so individuals should check before applying.
How do people enroll?
If people are eligible for Medicare, they may be automatically signed up. If not, they will need to apply three months before their 65th birthday. Medicaid always requires an application, and a phone call to the Medicaid office in the relevant state should help someone work out what to do.
Knowing exactly what a person is eligible for and the difference between each program is vital, especially for the more vulnerable members of the community. These people in particular will need to make sure they will get the best possible healthcare when they need it.
Author: Jane Sandwood