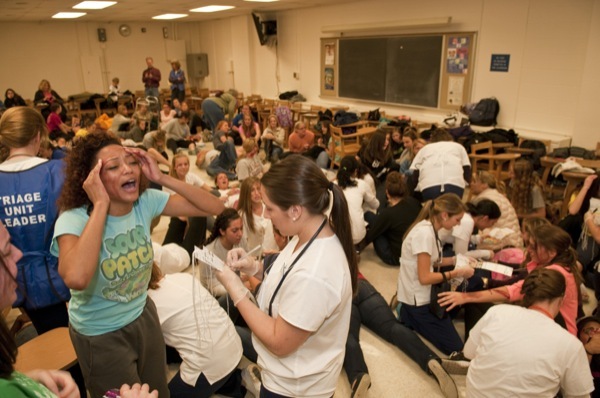 Nurses in terrorism event and emergency disasters
Copyright 2006 by the Association for Professionals in Infection Control and Epidemiology, Inc.
Following the events of September 11, 2001, the threat of a bioterrorism event occurring in the United States has become a realistic concern for health care workers, including nurses. Nurses may be challenged to identify unfamiliar infectious agents, work long hours with limited supplies, and function in unfamiliar environments. In an attack caused by an infectious bioterrorism agent, nurses will provide care to infected patients and may fear that they and their families could be infected with the agents of disease. As health care and public health institutions develop bioterrorism readiness plans, nurses report minimal involvement in the planning. The concerns and needs of nurses should be reflected in bioterrorism readiness plans to provide safe working conditions and to address psychologic and emotional health issues.

The purpose of this review is to compile the literature to date that will contribute to understanding the variables that may influence nurses working during a bioterrorism event. Because there are limited data published directly addressing this topic area, 3 related content areas will be addressed. These areas include literature regarding the psychologic implications of disaster work in general, nurses' experiences with disaster work, and bioterrorism planning.
[document url="http://www.nursing.umn.edu/img/assets/32877/ajic_090106.pdf" width="600″ height="760″]